24 x Good Beer Pale Tail Pale Ale - PRE ORDER
Country: Australia
Brewery: Good Beer Co
Style: Pale Ale
Format: 24 x 375ml Cans
ABV: 3.5%
PRE ORDER - For dispatch from Monday 17th December. Includes FREE SHIPPING.
This beer supports the work of RSPCA Queensland and will help fund their work to rescue, rehabilitate and re-home animals in need. 10 percent from every sale goes to the charity.
Pale Tail is a refreshing and fruity 3.5 percent mid strength session Pale Ale brewed with cascade and citra hops to give it a passionfruit and citrus aroma and taste.
It's been brewed for The Good Beer Co by award winning independent Australian brewer, Ian Watson, at Slipstream Brewing Company in Brisbane.
SUPPORTING RSPCA QLD
RSPCA QLD is the state's oldest, largest and leading animal welfare charity, dedicated to improving the lives of all domestic, farmed and native animals throughout Queensland.
They currently re-home more animals than any other organisation in the Southern Hemisphere.
As a non government and community based charity, RSPCA QLD are the only charity with the power to prosecute animal cruelty and neglect. They care for displaced domestic pets as well as native wildlife patients in their Brisbane RSPCA Wildlife Hospital.
Each year over 56,000 animals need assistance from the RSPCA.
It costs $51 million annually to support the work of their animal centres, programs and services.
As a community based charity, RSPCA QLD receives less than 4% of funding from the government and relies on donations, bequests and sponsorships from ordinary Queenslanders.
Ten percent of every carton sold goes to RSPCA QLD to help fund their vital work to rescue, rehabilitate and rehome animals in need across the state.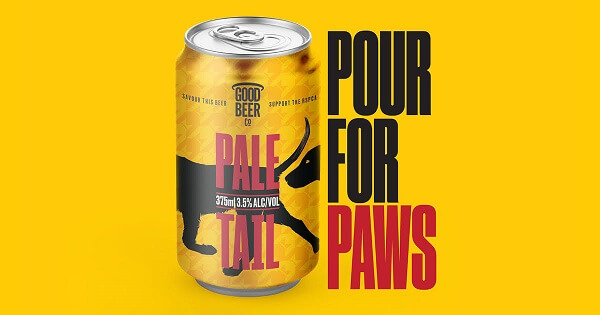 ABOUT THE GOOD BEER CO.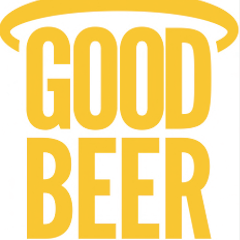 The Good Beer Co. is Australia's social enterprise beer company. It exists to brew and sell beer to raise funds and awareness for good causes.
The Good Beer Co keeps costs at a minimum to maximise benefits for good causes. Ten percent from every sale goes to charity partners.
The Good Beer Co's aim is really simple: to make it easy for you to enjoy a good beer and give back to a good cause you care about.
That's why The Good Beer Co. works with good causes, good brewers, good businesses and good beer drinkers to do as much good as possible - with good beer.
WHAT DOG OWNERS THINK ABOUT THE BEER