24 x Great Barrier Beer Australian Lager - PRE ORDER
Country: Australia
Brewery: Good Beer Co
Style: Lager
Format: 24 x 375ml Cans
ABV: 4.5%
PRE ORDER - For dispatch from Monday 17th December. Includes FREE SHIPPING.
This beer supports the work of the Australian Marine Conservation Society (AMCS) and their Fight for Our Reef campaign to mobilise Australians to call for action on climate change and pollution to save our Great Barrier Reef - Yes we CAN save the Reef. Ten percent from every sale goes to the AMCS to support their work.
Great Barrier Beer is a crisp and refreshing 4.5 percent Lager brewed with galaxy hops and all Australian ingredients. It's an easy drinking, tasty beer that's been going down a storm in taste tests.
The beer is brewed for The Good Beer Co by award winning brewer Lachy Carruthers, Head Brewer at Ballistic Beer in Brisbane, voted best brewer at the 2018 Beeries awards (Queensland beer awards).
Not only is it a cracking good Australian Lager, it's brewed good too - the beer was a finalist in the Minister's Award for the Environment at the 2018 Banksia Sustainability Awards. The Good Beer Co is made using biodegradable six pack holders and the beer is on course to become Australia's first carbon neutral beer.
THE REEF NEEDS OUR HELP
Our national and global treasure is in danger. The Great Barrier Reef is one of the greatest natural wonders of the world.
But it is under rapidly increasing threat from warming waters caused by climate change, pollution and industrial development.
In 2016 and 2017, our Great Barrier Reef suffered two unprecedented severe marine heat waves, which means the warmer waters actually cooked and killed about 50% of its shallow water corals.
This is called coral bleaching because when the corals die, our beautiful rainbow coloured reef turns white.
These corals are the basis of all marine life on the reef; they feed, home and nurture all the beautiful diversity of fish and marine creatures we love. So when they die, the marine life has no choice but to move on to another remaining area of living coral. Eventually we will not have enough coral to sustain all the marine life and the ecosystem will break down.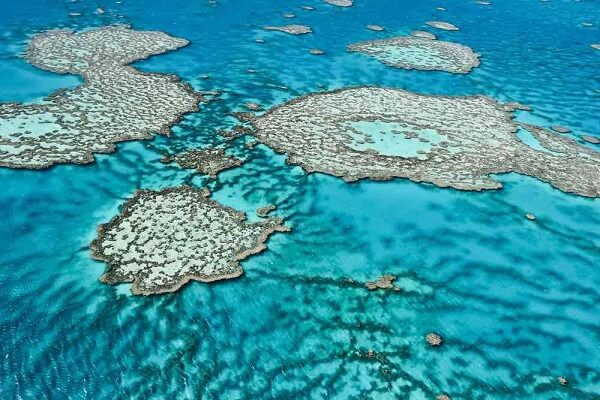 THE WRITING ON THE WALL.
This unprecedented coral bleaching is being caused by climate change, which is driven by the continued use of fossil fuels which increase carbon emissions into our atmosphere.
If we continue burning fossil fuels at our current rate, instead of developing and using renewable energy technologies, then by 2050 severe bleaching events are likely to not just hit the Great Barrier Reef EVERY year - but also reefs across the planet. We could begin to see the breakdown of our delicate global ocean ecosystems in our lifetimes.
That could also spell the end of the Great Barrier Reef as we know it. We need to seriously think about the big picture and the world we will leave for our children and grandchildren.
The good news is it's not too late. Like many other grassroots movements, together we can mobilise people power to lobby our government and activate positive change.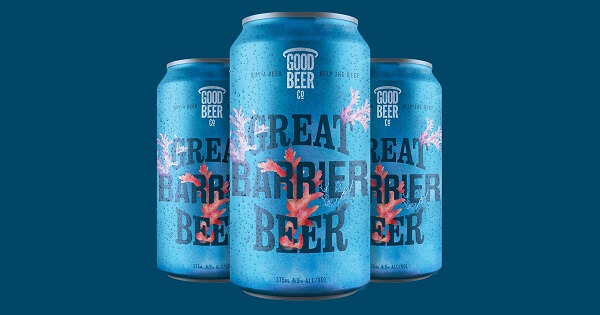 HOW YOU CAN HELP
What better way to support our reef than by cracking an ice cold can of our delicious new "Australian Lager", brewed for The Good Beer Co by award winning independent craft brewery Ballistic Beer Company in Brisbane?
Perfect for enjoying on the Reef, or anywhere else in the sunshine, this crisp and refreshing 4.5 percent Australian Lager is brewed with all Australian ingredients.
ABOUT THE GOOD BEER CO.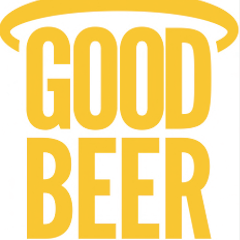 The Good Beer Co. is Australia's social enterprise beer company. It exists to brew and sell beer to raise funds and awareness for good causes.
The Good Beer Co keeps costs at a minimum to maximise benefits for good causes. Ten percent from every sale goes to charity partners.
The Good Beer Co's aim is really simple: to make it easy for you to enjoy a good beer and give back to a good cause you care about.
That's why The Good Beer Co. works with good causes, good brewers, good businesses and good beer drinkers to do as much good as possible - with good beer.
Here's what the host of hit ABC1 show "War on Waste" (and "The Chaser"), Craig Reucassel had to say about the beer: