We just wanted to say a BIG thanks to everyone who took part in our Expert Beer Advent Calendar survey.
Feedback helps assist us in creating the amazing products you want, and for that we're extremely grateful. We'll be taking everything on board when we work out our Advent Calendar approach for 2019.
Likelihood to Purchase Beer Cartel's Expert Advent Calendar in the Future
The awesome news is the vast majority of you really enjoyed the 2018 Expert Beer Advent Calendar Pack. 90% of you gave the pack a rating of 7 out of 10 or higher, with an average score 8.6!
Most Liked Beer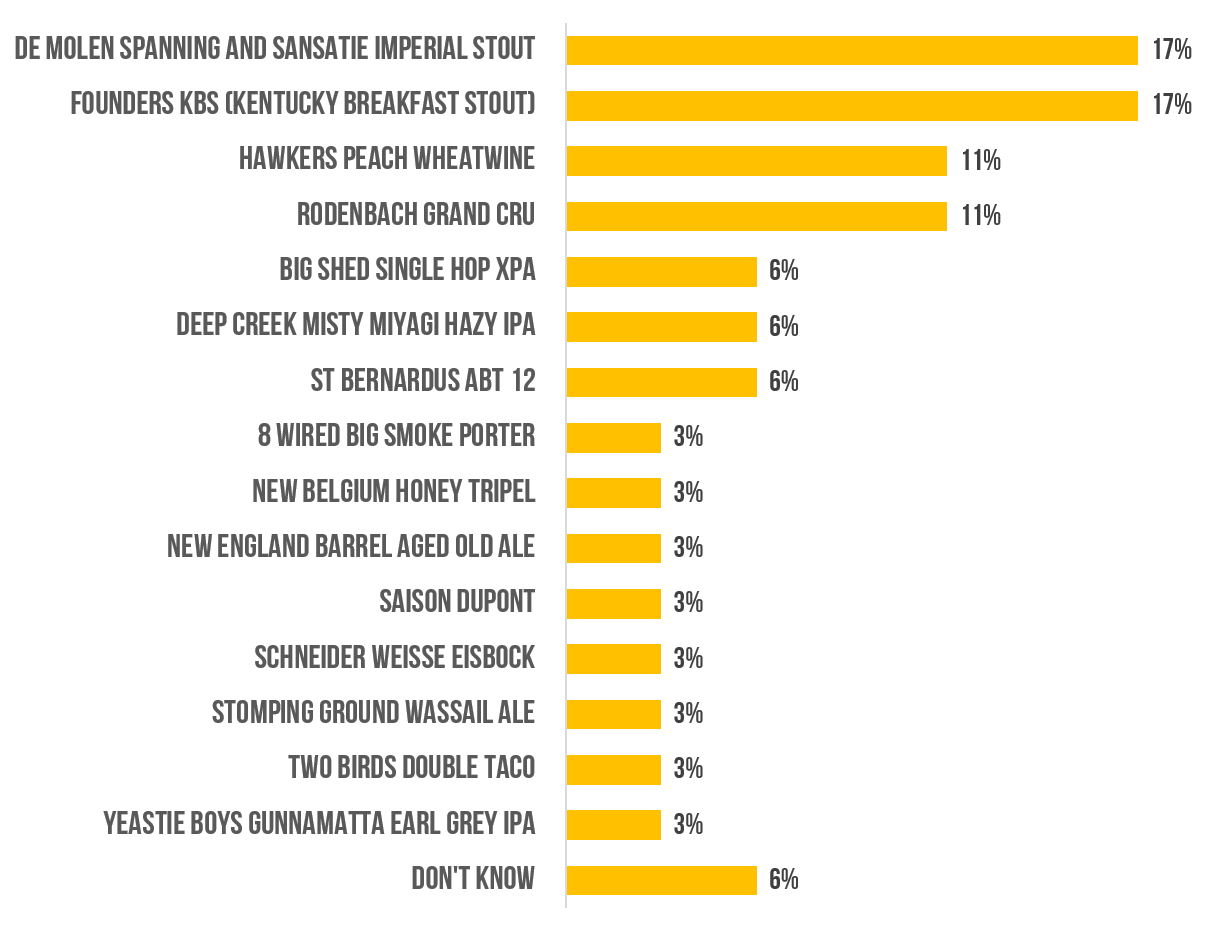 The favourite beer was really well spread, the two biggest standouts were De Molen Spanning and Sansatie Imperial Stout and Founders KBS, followed by Hawkers Peach Wheatwine and Rodenbach Grand Cru.
Least Liked Beer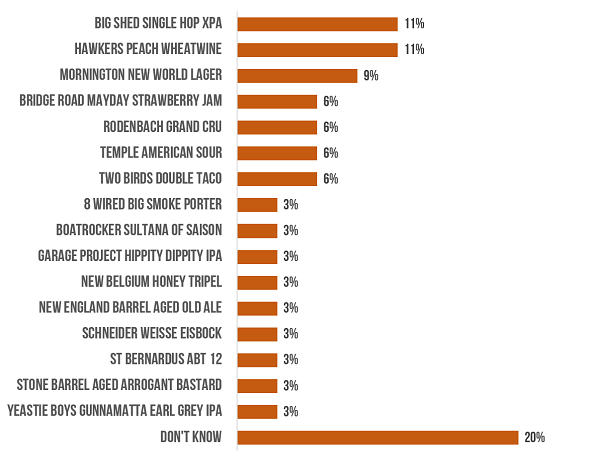 The least liked beer was also really diverse, with most having a different opinion on which was their least liked beer. 20% of you even found it too difficult to call one beer the least liked.
Congrats to Ethan Korolyov you are the winner of a $30 voucher to spend with Beer Cartel!
Some of our favourite comments about the Expert Beer Advent Calendar:
"Best case I have ever purchased"
"As far as a great calendar goes, it was refreshing to see some care taken into choosing the 'expert' beers, lots of varying styles and great examples of them too. I would be quite happy to to purchase it again! Cheers guys!"
"Excellent beers, solid variety. Big ABV."
"Fantastic pack, very much enjoyed it, the only reason I wouldn't but again next year is if I couldn't afford it, but I will most definitely buy again"
"The variety was amazing - I bought one for myself and one for a friend and the experience was loads of fun. There were many interesting beers and the way the case was arranged made sure that no day was anywhere close to the previous. Well done we will certainly be back for the expert case again next year"
You can see the full list of beers in the 2018 Expert Advent Calendar here.
Thanks again,
The Boys @ Beer Cartel
---