Likelihood to Purchase Beer Cartel's Beer Advent Calendar in the Future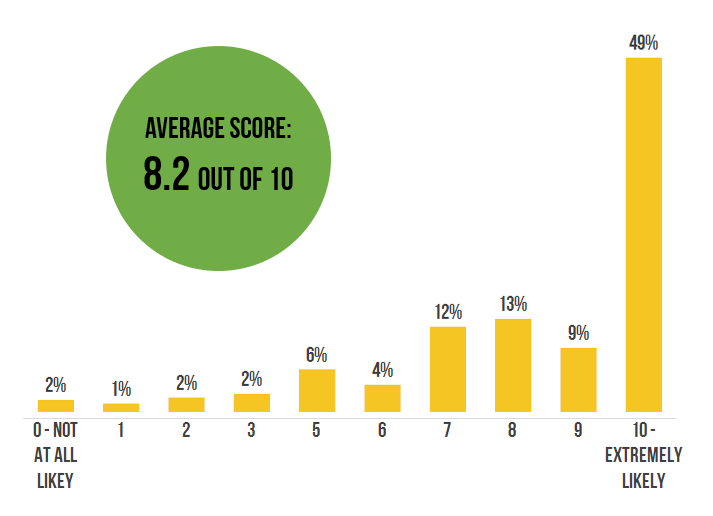 We just wanted to say a BIG thanks to everyone who took part in our Advent calendar survey.
Feedback helps assist us in creating the amazing products you want, and for that we're extremely grateful.
The awesome news is the vast majority of you really enjoyed the 2019 Advent Calendar Pack. 83% of you gave the pack a rating of 7 out of 10 or higher, with an average score 8.2.
This year was a real learning experience with the beer 25 recall and moving to all cans for the first time. We've really taken all the feedback on board as to how we can refine the Advent Calendar going forward to make it the best yet.
Most Liked Beer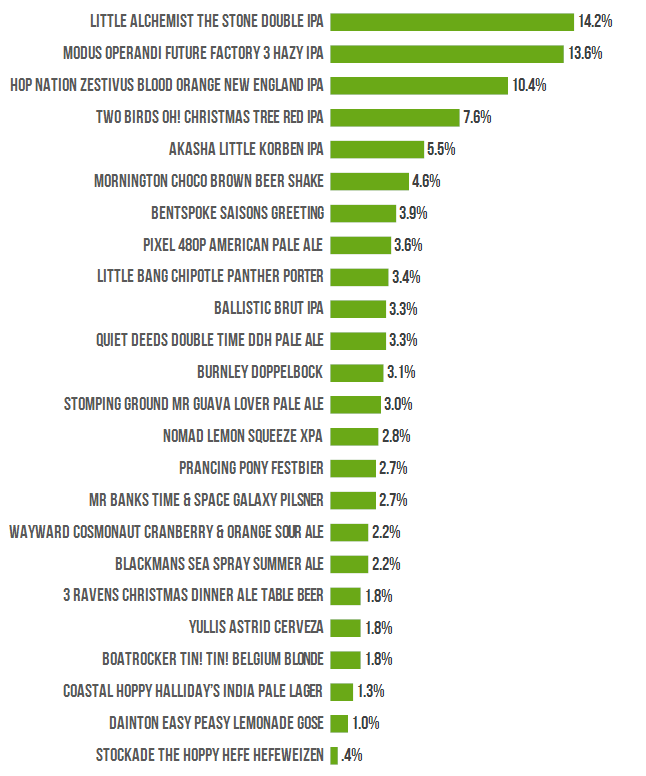 The top 5 most liked beers were all an IPA in one style or another, with the number one beer being gypsy brewer Little Alchemist who brewed their cracking Double IPA The Stone, which was produced at Yulli's Brews. The other beers in the top 5 included two hazy IPA's, a red IPA and a standard IPA.
Least Liked Beer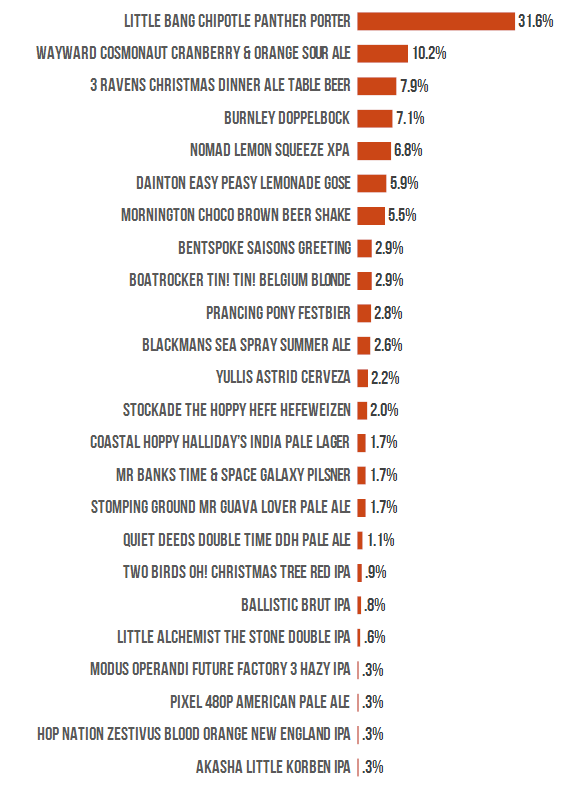 The least liked beers were pretty clear with Little Bang Chipotle Panther coming up top. We've definitely taken these on board for feed back on what we need to refine for future years.
Favourite Beer Advent Calendar Photo
A big congrats to Kerry Wilson for taking best Advent Calendar photo for his Mr Banks Time & Space Pilsner - $200 to spend on craft beer is coming your way.
And congrats to Gary Sladden you are the random winner of a $100 voucher to spend with Beer Cartel for answering this survey!
For 2020 we've already begun putting our thinking caps on how to make our Beer Advent Calendar the best yet - we've taken all feedback on board and will look to create a pack that is truly memorable. Our focus this year will still be with Australian independent breweries, but moving away slightly from beers that push the envelope too much, to focusing more on creating beers that make you say 'wow, that was a cracking beer'.
We've learnt a huge amount from 2019 version and can't wait to show you the 2020 version later in the year.
If you haven't already done so you can register to be notified when the 2020 version is released here.
Thanks again!
The Team @ Beer Cartel
---