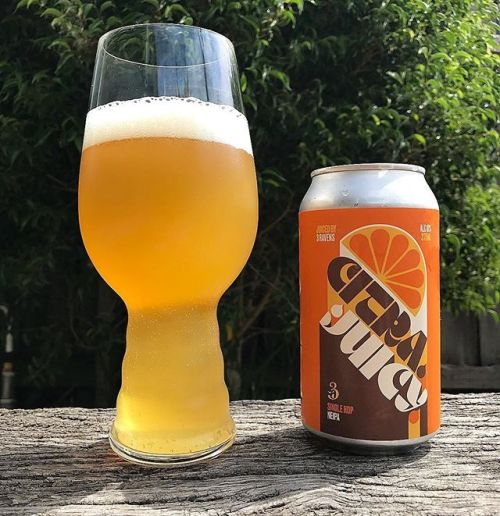 Available in store & online: http://bit.ly/2pQM3br
Beer description: It all began with 3 Ravens Juicy - a brew made in the endless pursuit of hoppiness, creating a fresh new take on the intentionally hazy Vermont-style IPA. Done without crystal malt and boil hops, relying instead on Australian-grown triticale (a hybrid of wheat and rye) and rolled oats, heavy whirlpool and dry hop additions - including one very generous (and hilariously rule-breaking) dry hop addition at the start of fermentation.
The original juicy used a blend of 5 hops (Hallertau Blanc, Moutere, El Dorado, Citra and Amarillo), this new limited brew takes the focus to just one hop - the almighty Citra.
Get it while you can.
Photo by: @thecellardweller — view on Instagram http://bit.ly/2E6R4kn
---