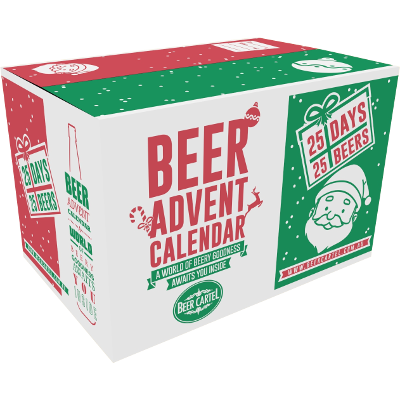 You might be wondering how and where you can buy a Beer Advent Calendar.
If so, you've come to the right place!
Our Beer Advent Calendars are available for purchase in three different ways:
Option 1: Buy Online with Delivery
Place your order online and select Australia Wide delivery, enter the delivery address (yours or the lucky recipient's) and make payment with credit card.
We will process and dispatch your order within one business day (excluding pre-orders which are dispatched at the end of October). From the date of dispatch approximate delivery times are:
- Sydney / ACT : 1 - 2 days
- NSW other than Sydney: 2 - 3 days
- Melbourne: 2 - 3 days
- VIC other than Melbourne: 2 - 3 days
- South East QLD: 2 - 3 days
- QLD other than South East: 2 - 4 days
- Adelaide: 2 - 3 days
- SA other than Adelaide: 3 - 4 days
- Perth: 4 - 6 days
- WA other than Perth: 5 - 7 days
- NT: 5 - 7 days
- Tasmania: 5 - 7 days
Option 2: Buy Online & Pick Up in Store (Sydney)
Place the order online and instead of selecting Australia Wide delivery, choose "In Store Pick Up (Sydney)". You will still need to provide a billing address.
Once the order is processed and ready for collection you will be sent an automated email notifying you of the order status change (Awaiting Pickup). You can then come and collect your Beer Advent Calendar.
We have parking on site and can even help you load the car if you need a hand!
Please note: Due to the volumes of orders we process, especially leading into Christmas, please allow 48 hours for your order to be processed and picked ready for collection.
Option 3: Buy from Our Sydney Store (Artarmon)
Beer Advent packs will also be available for purchase from our Sydney store. Stock will only be available in store after the pre-order period has finished (around end of October / beginning of November).
If requiring a large number, please phone ahead to ensure sufficient stock is available.
Within our Sydney store we will also be selling the empty Beer Advent boxes which you can then purchase beers for (right there from our store) to create the ultimate custom Beer Advent Calendar! We can even help with the selection of your not too sure what to get someone!
If you have any other questions please contact us.
---