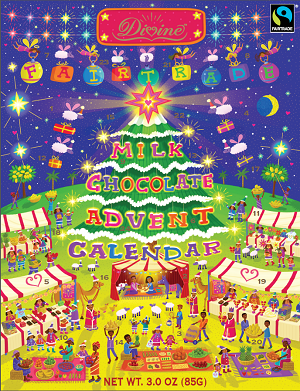 While we offer our great Beer Cartel Beer Advent Calendar we thought we would have a look at the origins of the advent calendar and how this has evolved over time.
First of all – what is Advent?
Advent is the basically the countdown to the coming of Christ (advent means coming in Latin). It begins on the fourth Sunday before Christmas, the Sunday nearest to St. Andrew's Day (30 November) and counts down to Christmas day.
It is not known when it first began but was in existence at 480AD. One of the early traditions of advent was a period of fasting, known also as the Nativity Fast or the Fast of December.
What are Advent Calendars and when did they come about?
Advent calendars first originated in the 1800's and were initially used as a tool to help "focus" Christians for the period of advent. They were initially started in Germany where chalk marks were made on doors, or candles were lit, counting the days leading up to Christmas.
The first printed advent calendar was made in the 1900's with Gerhard Lang credited for the innovation. His calendar was created after being inspired by a calendar his mother made for him. It featured 24 coloured pictures that attached to a piece of cardboard. Overtime he modified his calendars so that they included little doors that are common in the advent calendars used now days.
There is some dispute however over whether Gerhard Lang was the original creator of printed advent calendars. Around the same time a German newspaper "Neues Tagblatt Stuttgart" included an advent calendar as a gift for their readers. Whoever was the originator, they have turned into a huge commercial success worldwide.
Advent Calendar Fact: Advent Calendars don't actually count the period of advent, instead they begin on December 1 and count the 24 days before Christmas.
Advent Calendars in the 21 st century
These days advent calendars have evolved significantly. While chocolate was included in a number of advent calendars that were produced in the early 1900's, today you will find a plethora of different advent calendar types. The below are just a few of these: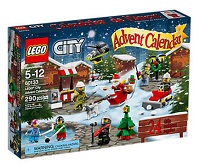 For the Boys: Lego City Advent Calendar
If I was a kid again I would absolutely love this. 24 different Lego 'surprises' each day in the lead-up to Christmas. Includes fire-fighters, ice hockey players and Santa. How awesome!
For the Girls: Barbie Advent Calendar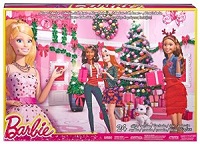 If there was a Lego Advent Calendar there had to also be a Barbie Advent Calendar. A countdown of 24 days with a new accessory revealed for Barbie's wardrobe each day. Shoes, clothes, a perfume bottle – it's the closest thing to getting access to the makeup wardrobe on a TV set!
For Mum: Beauty Advent Calendar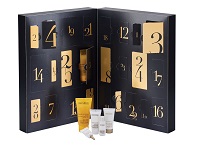 If beauty is your thing then a Beauty Advent Calendar seems like a sure fire way to go. 2 full sized products, 19 face products and 6 body solutions. It looks like this advent calendar has your whole body covered!
For Dad: Beer Cartel Beer Advent Calendar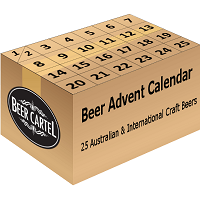 We are definitely biased towards this one as it is our own creation, but what is not to love about a Beer Advent Calendar? We've picked 25 different beers from Australia and overseas and packed them together in this tasty calendar. Featuring award winning beers across a range of styles….. we're getting a little thirsty just thinking about it! Best of all we have 25 beers total to ensure the magic continues even on Christmas day.
---