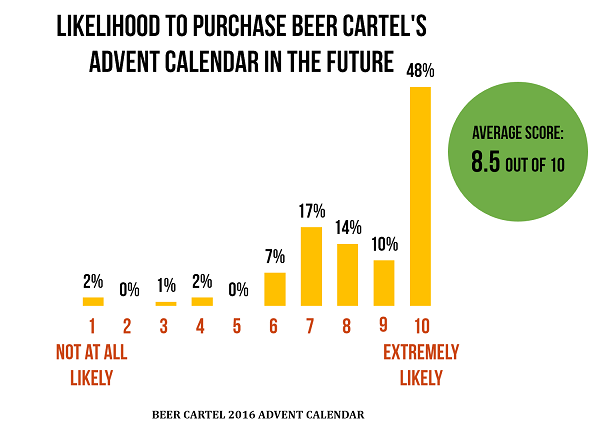 We just wanted to say a big thanks to all those people who took part in our Advent calendar survey.
Feedback definitely helps assist us in creating the types of products you want, and for that we're grateful.
The good news is the vast majority of you really enjoyed the 2016 Advent Calendar Pack. 88% of you gave the pack a rating of 7 out of 10 or higher, with the average score 8.5!
You loved the concept and the fun factor behind the pack, which is brilliant.
For 2017 we're putting our thinking caps on how to make it even better with a wider range and how we can make each day even more of a surprise. Watch this space!
Congrats to Carly Galvin you are the winner of a six pack of beer and Beer Cartel can glass!
---