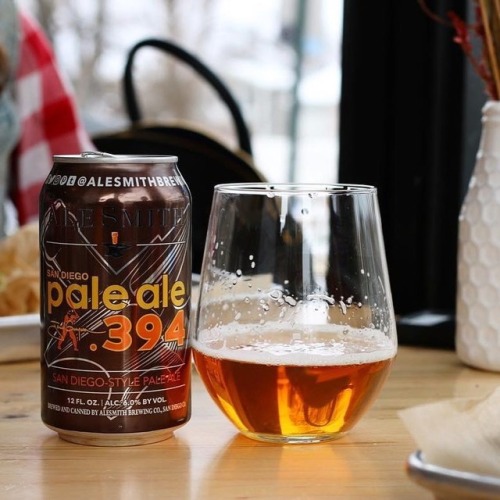 Photo by: @mikenaclerio
Beer description: AleSmith dialled in the recipe resulting in an extremely drinkable 6% ABV Pale Ale with light bitterness and accentuated hoppiness designed to fill the gap between AleSmith X Extra Pale Ale and AleSmith IPA. This San Diego Pale Ale will showcase abundant piney and citrusy hop aroma and flavour from an intense dry-hopping schedule. A balanced malt profile will round out these hoppy flavours with a biscuity finish to enhance drinkability throughout the innings.
The name '394' (.394) references the highest single-season batting average Gwynn set back in 1994. Note *** in 1941 Ted Williams batted .406, Williams was the last player to bat .400 in a season. ***. Ready to be released at the June 6th Padres Beerfest, San Diego Pale Ale 394 will reflect the commitment to excellence shared by the legendary Tony Gwynn and the AleSmith team.
Rated 99 out of 100 on Ratebeer.com
Available in store & online: http://www.beercartel.com.au/alesmith-san-diego-pale-ale-394/
---