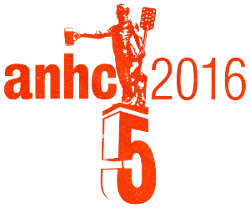 Homebrewing is a great road into craft beer, or maybe it's craft beer that is the in-road to homebrewing? Who knows!
What we do know is that a large number of you are interested in homebrewing. In fact our research showed it was as much as one in every three of you.
Seeing there is so much interest we thought we should definitely do a shout-out to the Australian National Homebrewer's Conference which is on in Adelaide from October 13-15 2016.
Sounds pretty interesting:
2 days of homebrewing enlightenment with over 15 speakers from home and abroad, interspersed with an assortment of mind-blowing, eye-popping ales!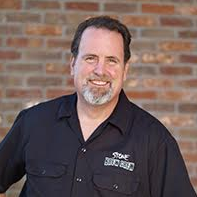 Mitch Steele of Stone Brewing fame leads us off with an historic look at IPAs. He's here to guide on how humble homebrewers can squeeze every last bit of hop flavour out of those cones. The South Australian brewing juggernaut that is our very own Coopers Brewery represents thanks to Dr. Tim Cooper. Coopers… nuf said.
Chris White joins us from White Labs to discuss and share tastings regarding the delicate art of yeast blending. Speaking of tastings, one of this year's major innovations is delivered via the much-loved "System Wars TwentySixteen". Four mere mortals take the challenge of taming different automated homebrew machines to see which can produce the best Aussie Sparkling Ale.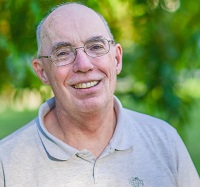 What does the brewing world owe to the Monks of Belgium? Who better to tell you than the one and only awesome brewauthor Mr. Stan Hieronymus. Then there's the new world approach to modern sours covered by 3 Ravens Head Brewer Brendan O'Sullivan before we head back to Belgium with a man who's worked many famous breweries, BOMbrewery's Bert Van Hecke.
Following Bert we have the 'Rat Pack' of homebrewers who have now gone pro. I mean… what would these muppets know: Kevin Hingston of PACT Beer Co., Dereck Hales of Bad Shepherd Brewing Co., Ryan Davidson of Little Bang Brewing Co., Michael Leslie of Stone & Wood, and Chris McNamara of CBIA.
The zenith of day one is surely the evening Gala Dinner at Adelaide's historic and prestigious Town Hall where we celebrate not only the event itself but also the national homebrewing competition (AABC) award winners, while enjoying a 3 course dinner alongside some of the best craft beers from around Australia.
Day two continues the brewinfo onslaught with topics ranging from brewing with wheat, fermentation control and impact on flavour, Bert is back for a chat about specialty malting, the mead panel breaks things up with some fine mead and braggot and in case we hadn't covered enough about beer Mitch returns for recipe formulation with new hop varieties and Doug Stewart from Coopers gives us his take on using the right mail to make the right beer.
If you are interested in finding out more head to: http://anhc.com.au
---