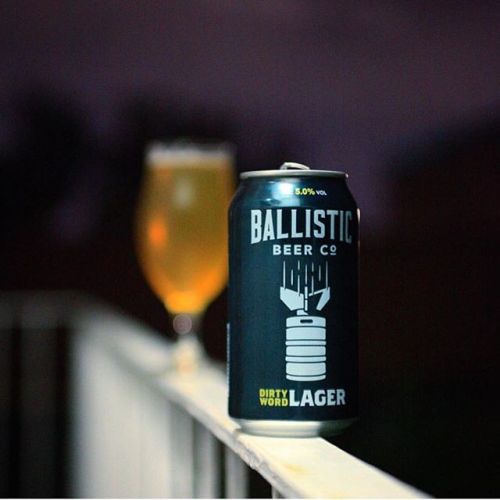 Available in store & online: http://bit.ly/2ICe4Li
Beer description: Lager has long been a dirty word in craft beer circles. They always said "lagers are boring, uninspiring, insipid and tasteless." At Ballistic Beer Co. we couldn't disagree more. To us a good lager screams cleanliness, moreishness and great balance. So we have gone about creating a beer to prove the lager haters wrong. There's nowhere to hide here but we take on that challenge. Clean, crisp and refreshing may be the most cliché terms ever used to describe a beer but we can't help the fact that they sum up DIRTY WORD LAGER perfectly.
A slightly hazy, straw coloured beer with a dense white foam. The aroma has a fresh fruitiness and spiciness derived from lashings of Nobel and new world hops late in the boil. The flavour shows a firm but delicate bitterness balanced by a dry graininess of traditional German Pilsner and Vienna malts.
Photo by: @ballisticbeerco — view on Instagram http://bit.ly/2rWU9k2
---