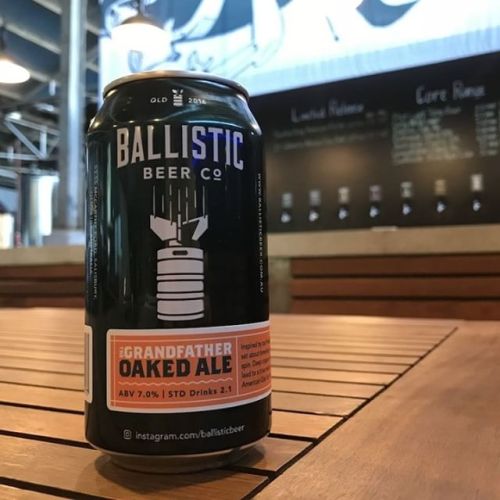 Available in store & online: http://bit.ly/2MqBhSD
Beer description: Inspired by his time living and brewing in the UK, Lachy, our Head Brewer, has gone about creating an English style Old Ale. Brewed with 6 different malts and aged on American Oak. We always imagined enjoying this smooth, complex, malt driven ale while lying on an animal skin rug next to an open fire in the middle of winter. But it turned out we liked it so much that we drink it all year round.
Deep copper to burnt red colours are complimented by a dense white head. Complex caramel, biscuit, toffee and vanilla flavours are balanced by a warming alcohol and firm bitterness. Malt driven and heart-warming.
Photo by: @ballisticbee
---