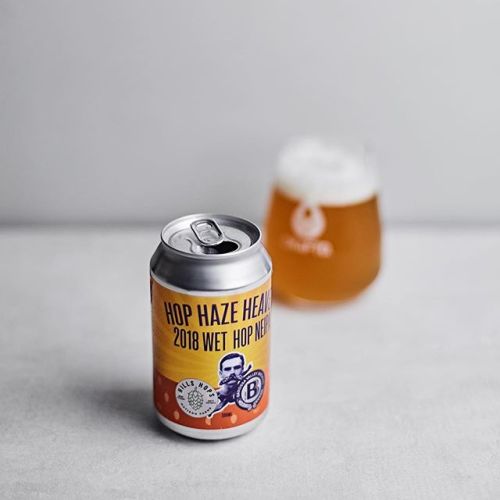 Available in store & online: http://bit.ly/2EMRP2y
Beer description: This is the reason I risked life savings to start a brewery. I get to work with people who have an equal love for beer and a passion to create something amazing. For this very special release we worked with new local Adelaide Hills hop grower Marc Guyatt of Hills Hops. Marc let us come in with the entire brewery family and along with his wife and kids we picked all of his 2018 cascade.
We celebrated with a beer then drove straight to the brewery. These amazing fresh hops were in the fermentation tank less than 2 hours after they came off the vine.
We could only brew 1500 litres of this inaugural wet hop 2018 batch. The volumes are so small it is not viable in any way which will make sense to an accountant. But this project has a passion pay off.
The style draws on New England IPAs as we wanted to make the most of the wonderful fresh Cascade. Fruity flavours mix harmoniously with the resin of the fresh hops. We are very happy we get to do what we love and share with those who also love great beer.
Big thanks to Hills Hops for making this beer dream come true.
Photo by: @thebeerdrinkers — view on Instagram http://bit.ly/2IVBCdF
---