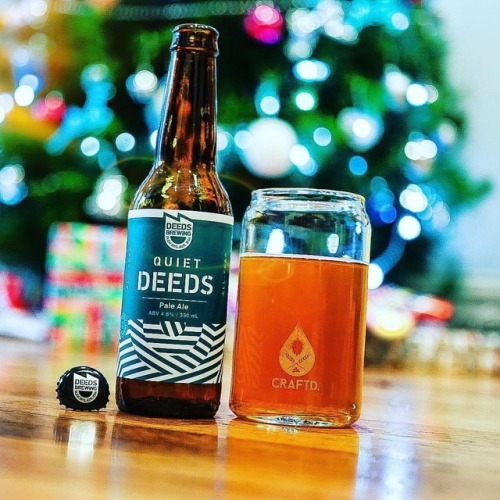 Brewery: Quiet Deeds
Location: Melbourne
Style: American Pale Ale
ABV: 4.6%
Description:
Our take on the Aussie Pale Ale is a full bodied brew made with Australian Cascade and the ever popular Amarillo Hop. Resulting in a beer which bursts of rockmelon & pinepapple with a subtle citrus finish that everyone can enjoy, regardless of how experienced your palate is.
Great photo by @froths_in_focus
PS check out our blog or Facebook for our interview with head brewer Justin Corbitt.
#beercartelxmas @quietdeeds
---