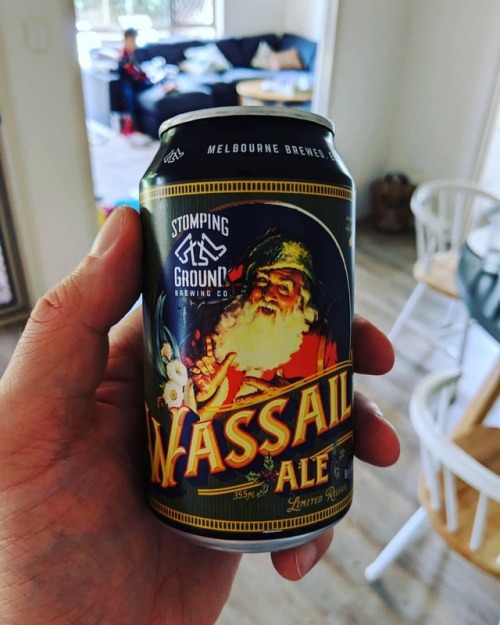 Well that's a wrap, thanks to everyone that came on our beer journey. It's been epic and a lot of fun!
Brewery: Stomping Ground Brewing Co
Location: Collingwood, Melbourne
Style: Old Ale
ABV: 5.8%
Beer Description:
Wassail! An ancient yuletide toast to the health of revellers in the festive season. Our Wassail Ale is inspired by traditional European Winter Ales with an Australian Summer Twist. Perfect for drinking - just like Santa - when the job of delivering presents is done. It is best enjoyed with your feet up and paired with a Christmas ham or BBQ.
Great photo by @ozbeerboy
---