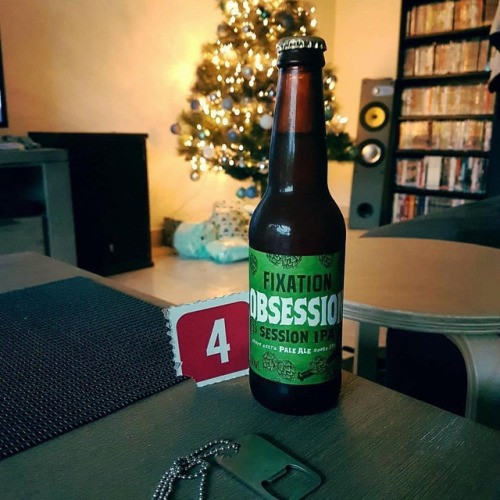 Brewery: Fixation
Location: Collingwood, Melbourne
Style: Session IPA
ABV: 4.6%
Description:
Take a journey to flavour town! A town with a sensible approach, this is gonna be a long, chilled-out perfect day full of fun times.
Obsession packs a flavoursome, hoppy punch but comes in at a very balanced 4.6% abv.
Beautiful golden pale malt provides the base for the dominant piney and fruity aromas.
Obsession is the perfect blend of flavour and drinkability. The hop aroma is instant, and the taste is clean and fruity.
This is a refreshing beer loaded with the best Simcoe and Mosaic hops.
Fixation Brewing Co. won Champion Medium Brewery at the 2017 Craft Beer Awards.
---