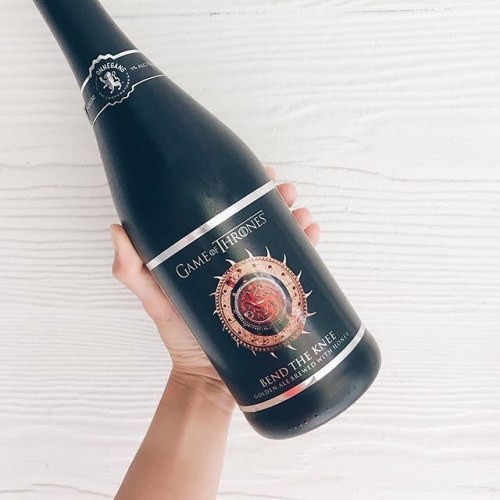 Bend the Knee is brewed with pils malt and flaked oats and hopped with Saaz, Bravo, and Styrian Golding hops. It pours a golden hue with a large, frothy head. Both the aroma and flavour mix maltiness and citrus from the hops, while Ommegang's signature house yeast produces prominent fruitiness. Wildflower honey added during fermentation provides light sweetness to the beer, which finishes dry and with firm hop bitterness.
Fit for any feast table, Bend the Knee's clean and balanced flavour and effervescent carbonation make it a fine pairing for a variety of foods including seafood and shellfish, roasted or grilled chicken, grilled steaks, and aged Swiss-style cheeses.
Rated 97 out of 100 on Ratebeer.com
John Snow would agree - it's a worthy of the throne.
Available in store & online: http://www.beercartel.com.au/ommegang-game-of-thrones-8-bend-the-knee/
Awesome
---