Posted by Matt Jenkin on 20th Nov 2018
Got your self a man who has everything he needs? When you ask 'what would you like for Christmas' do you just get a grunt, or at best, an 'I don't know?' Well, we here at Beer Cartel have done a deep dive to find the perfect gift for the men that have it all. From hot sauce to a Viking drinking horn perfect for sacrificing a beer to Odin, here are ten gifts your man will love this Christmas!
1 – Beer Advent Calendar from Beer Cartel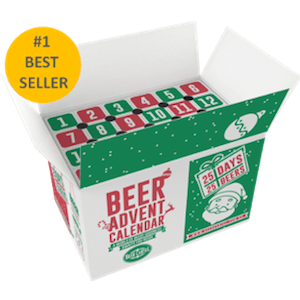 The 2018 Beer Cartel Beer Advent Calendar features:
- 25 beers, including one to have ON Christmas day!
- Completely new beer selection compared to previous years.
- 7 exclusive one-off never brewed before beers
- A festive box design to really get you (or the lucky recipient), in the Christmas countdown spirit.
- Includes "To / From" gift message box to make it perfect for gifting.
What's Inside?
We're not going to spoil the surprise by telling you which beers are hiding inside but expect to find handmade craft beers from Australia's leading independent craft breweries. There are 25 individual beers from 25 individual breweries, not just a selection from a couple of breweries. This pack is filled to the brim with a huge variety of beer styles.
There are 23 different beer styles to try from Pale Ale, Red Ale, Red IPA, XPA, Old Ale, Pilsner, Session Ale, Double IPA and more! If you are after variety and a taste sensation then there is no better box of beer to try. The range of bottle/can sizes vary from 330ml to 500ml an includes beers which rank highly in polls like Australia's Hottest 100 poll.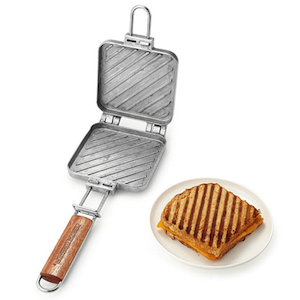 Grilled cheese joins s'mores, chilli, and hot chocolate as perfect campfire cuisine with the help of this sweet utensil. Made from cast aluminium and stainless steel, the press is sized to hold your sandwich, locks to keep it secure, and even disassembles for easy cleaning. The rosewood handle lends a sophisticated touch. Simply hold over the campfire (or even the gas stove) and enjoy a delectable treat al fresco.
3 – Braun Series 9 Electric Shaver with Cleaning Station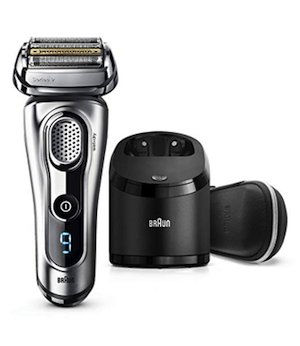 Braun Series 9 is an efficient shaver that's exceptionally gentle to your skin. It features five synchronised shaving elements to capture more hair in the first stroke than any other premium shaver and two specialised trimmers, including Titanium coating, capture even the trickiest hair. The innovative SyncroSonicTM technology with 10,000 microvibrations capture more hair in every stroke. The intelligent AutoSensing motor guarantees efficiency in every stroke, even on dense beards. The type of blade is titanium and battery charge time is 1 Hour.
4 – The Corkcicle Ice Whiskey Wedge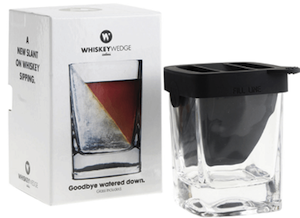 Cold whiskey is good. Watered down whiskey is not. The Whiskey Wedge helps you achieve the former while avoiding the latter in a simple yet artful way. The genius lays in the perfectly formed ice wedge, which provides a large chilling surface with a limited surface area for colder, less-diluted libations. A great gift for whiskey lovers, cocktail aficionados, and an instant conversation piece, enjoy your favourite drinks 'til the last drop with the Whiskey Wedge.
5 – Das Horn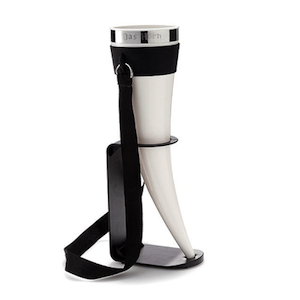 Imagine you're quaffing mead in a raucous Viking feasting hall or raising a horn of ale at a colourful gathering in the Seven Kingdoms. For anyone who doesn't exclusively drink port from dainty crystal glasses, Das Horn is a handheld slice of sword and sorcery style. It holds a heroic 24-ounce serving of your favourite beverage and comes with a convenient stand to keep its unique shape upright (even if you're not). It also includes a neck strap to facilitate full, two-handed gesturing as you regale eager listeners at your next tailgate or Best Man's toast. The BPA-free horn is dishwasher safe, for when your last battle of the day is cleanup.
6 – Marshall Action Active WIFI Speaker Black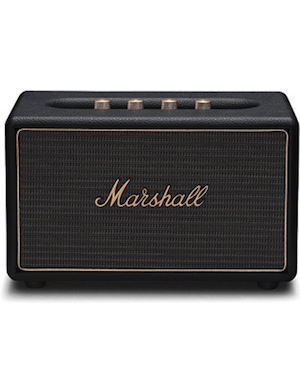 Acton may be compact, but its sound is nothing short of large. It produces a well-balanced, powerful audio experience, yet it can fit on the tiniest of shelves, making it perfect for small spaces.

Consider this speaker your backstage pass to every song on the planet. Access to all of the world's music has never been easier. Connect wirelessly either to Chromecast built-in, Spotify Connect, AirPlay or Bluetooth. You can also plug in via the 3.5 mm socket.

Combine it with other Marshall Wireless Multi-Room speakers to turn your home into the ultimate listening experience. Wirelessly play different songs in each room or bring it all together and play the same track throughout the entire home.

The Marshall Wireless Multi-Room System taps into over 50 years of experience to bring you that live feeling and turn your entire home into your own personal venue.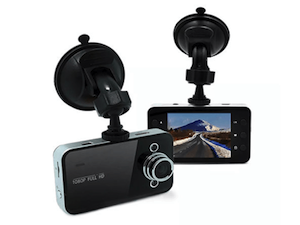 Keep an extra eye on the road with this easily mounted, HD dash cam. With a 4x digital zoom, motion detection, and infrared night vision, this camera will be your expert witness in a fender bender, or just help you record a particularly memorable drive. Recording in 1080p HD video, this camera is bound to make every road trip just a bit safer.
8 – Adrenaline: Indoor Skydiving Sydney, iFLY Intro Package (2 flights)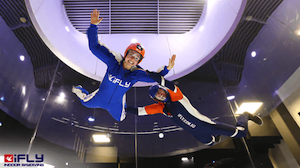 Go Indoor Skydiving in Sydney! When you skydive indoors you can twist and turn, spin and enjoy all kinds of fun, without the months and months of training involved with outdoor skydiving. AND your family and friends can watch all the action from an all-glass viewing platform just a few feet away!
Powered by multiple fans located at the top of the flight chamber, the vertical wind tunnel produces a wall-to-wall air flow that is indistinguishable from free falling during a 14,000ft skydive. Professional instructors assist you to make the most of the air flow so you can truly experience the closest thing to human flight.
9 – Hot Sauce Pleasure & Pain Challenge Book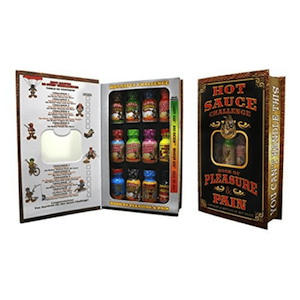 Hot Sauce Challenge Book of Pleasure & Pain.
Challenge yourself or your friends & family to make it through all 12 mini bottles of Hot Sauce from CANDY ASS MILD to KICK YO' ASS HOT!
Flavours: Bacon, Chile Lime, Sriracha, Cajun, Original, Wasabi, Roasted Garlic.
Extreme Heat: Habanero Hot Sauce From Hell, Devil's Revenge, Ghost Pepper, Ass Blaster, Spontaneous Combustion.
Cards Against Humanity is a party game for horrible people. Unlike most of the party games you've played before, Cards Against Humanity is as despicable and awkward as you and your friends.
The game is simple. Each round, one player asks a question from a black card, and everyone else answers with their funniest white card.
---