Most people associate the Mornington Peninsula with quality wines and prestigious vineyards. However, a new wave of breweries are on the scene to showcase the other much-loved beverage of the Peninsula, craft beer.
Only 70km's from the Melbourne CBD, it's only a short drive to discover the greatest brews in town, so let's take a closer look at some of the Best Mornington Peninsula Craft Brewery Day Trips for that next long weekend.
Mornington Peninsula Brewery
It might not look like much from the outside, but hidden away in the back streets of an industrial area of Mornington, you'll find the Mornington Peninsula Brewery. This place is usually buzzing with locals on the weekends, and one taste of their stunningly crafted beers and you'll understand why. With a core range consisting of crowd favourites, Mornington Lager, Pale Ale, IPA and Mornington Brown. You'll also find a range of seasonal offerings such as the Sorachi Summer Ale, a Japanese hopped beer for the warmer months, or the Mornington Porter, an English style brew to get your hands on in the winter. They also like to keep things new and interesting with a range of constantly changing specialty beers, so each time you visit, you'll find something new and exciting to quench your thirst. Pull-up a stool in the brewery bar, or head outside and soak up the sun in the beer garden with a delicious pizza hot out of the wood fire oven. A great little find if you know where to find it.
St Andrews Brewery
Once a fully functioning race-horse training facility for up to 80 thoroughbred horses, many of which went on to win the Melbourne Cup, St Andrews Brewery is now home to one of the Peninsula's finest craft breweries. All beers are made and bottled on-site at the 25HL brewery. All four beers in the core range are named with reference to the unique racing history of the property. The 6 Furlongs Pale Ale being the signature brew, The Strapper Australian Lager, Box 54 Golden Ale and the Race Day Cloudy Pilsner. All carefully crafted by a specialised team of brewers with a dedicated history in the Australian brewing industry. This is a really unique and fun space to settle in for the afternoon and enjoy a few ales, especially if you reserve an ex-training box in the outdoor dining pavilion.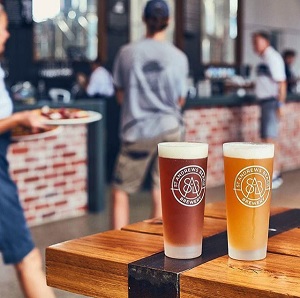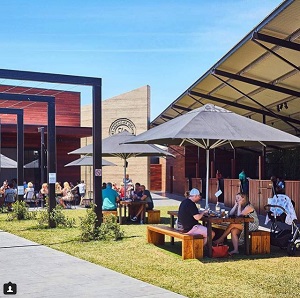 Hickinbotham of Dromana
Simple rustic charm in the heart of the Peninsula, Hickinbotham of Dromana and Hix Brewery offer a relaxed and casual atmosphere in which to enjoy a brew or two. In fact, there's a total of 11 beers to choose from here as part of the core range. There's all the usual suspects, a Pale Ale; Pilsner; and Stout. You'll also find some more interesting choices too though, like the Hix Saison Farmhouse Ale, a Belgian style spiced yet fruity beer, or the Hix Double Choc Porter, a dark chocolate beer which is chock-a-block with rich cocoa and malt. You can grab a six pack to go, but with a huge outdoor area, or cosy indoor brewery room with a toasty fire to warm yourself by and live music on the weekends, Hickinbotham is a place you might find difficult to leave.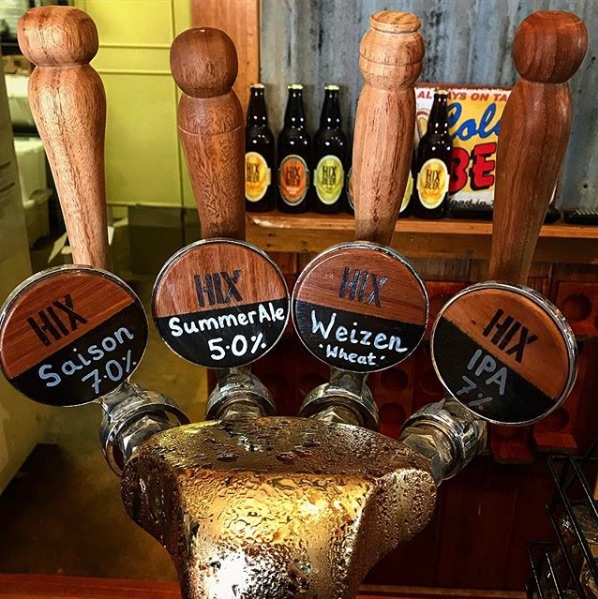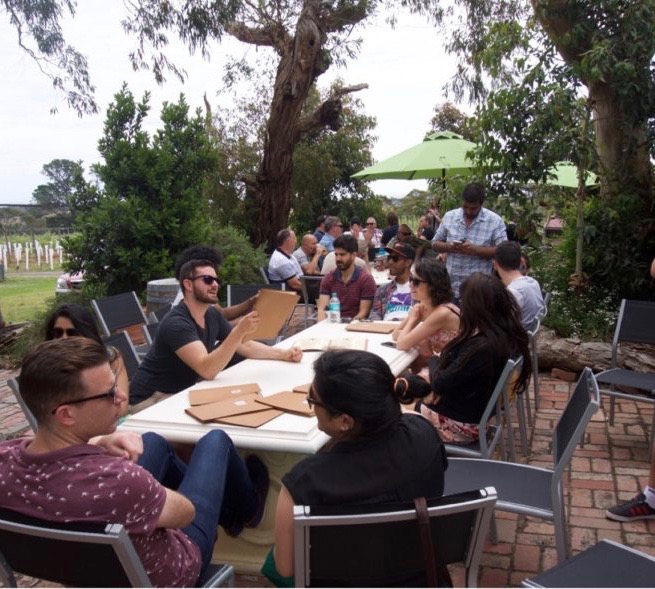 Red Hill Brewery
For European inspired brews, with a uniquely Australian twist, Red Hill Brewery brings the best beers to its patrons, and was one of the first on the Peninsula to do so. This is a no-fuss brewery that keeps its range tight, with a focus on four core beers available all year round; Golden Ale, Pilsner, Wheat Beer and Scotch Ale. To keep things fresh, they have some impressive seasonal offerings such as the Christmas Ale, Imperial Stout and Belgian Blonde. They also like to experiment with wood aged, small batch beers as a point of difference to anyone else in the region. Red Hill Brewery combines rustic bushland charm with innovative passion and know-how. Housed in a converted old barn, grab a tasting paddle at the bar if you can't decide on a favourite, or relax on the patio with a pot or two.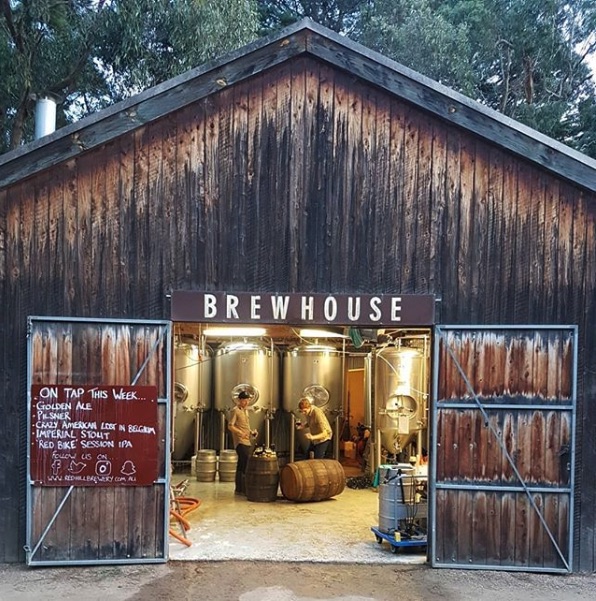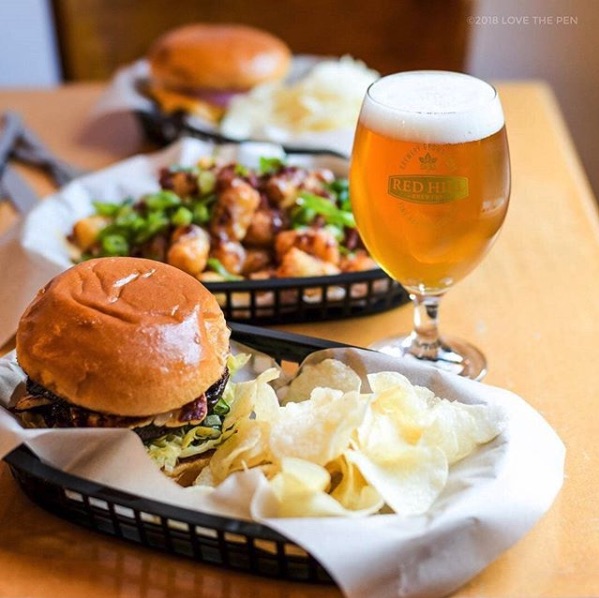 Jetty Road Brewery
One of the newer kids on the block, Jetty Road Brewery is the hip place to be. The brainchild of local lads who love a beer and love the local spirit of socialising in a fun environment over some hop-driven ales and craft beers. The vibe here is definitely young, and the brews and atmosphere are a good reflection of that. Pale Ale, Amber Ale, IPA are all here, as well as the "Middie" American Wheat Ale which is the lighter choice at only 3.5%, Red IPA which packs a punch at 6.5%, and the ever-so hip Commonfolk Dirty Chai Coffee Porter at 6.9%. The menu is a pretty meaty affair, and gives a good nod to local producers and wineries with offerings from Crittenden Estate, Foxeys Hangout and Hickenbotham. This is a fun and easy spot to hang-out at the end of the day and get into some local fare with all the cool kids in town.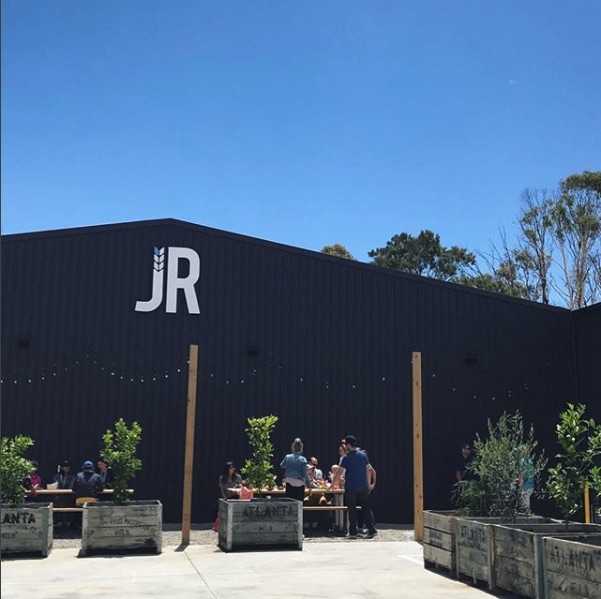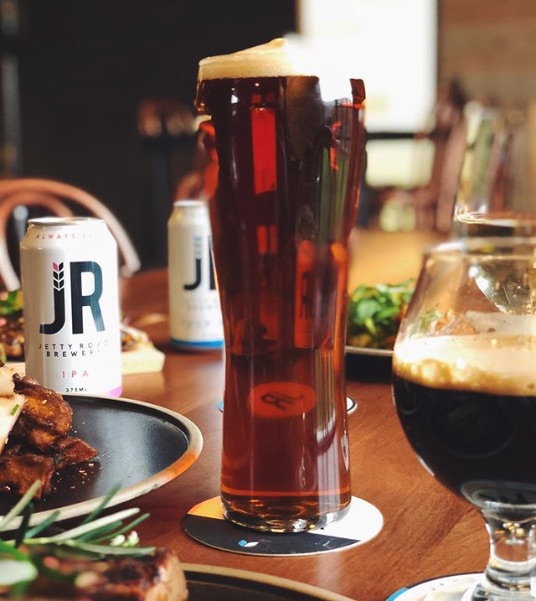 Get a taste for the Peninsula with a private and tailored tour with Wine Compass.
---