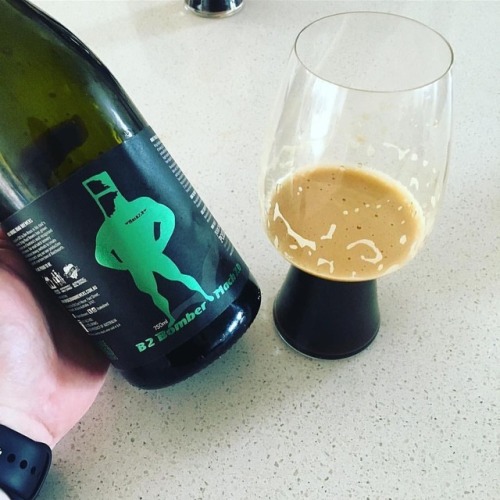 Photo by: @bridgeroadmelb
Beer description: Bridge Road Brewers reached the 12th year of brewing in 2017. To celebrate we have continued the tradition of brewing a new yet bigger incarnation of the B2. This year we have stepped things up to reach Mach 7.0.
The recognisable combination of complex dark malts, fruity Belgian yeast characters and big punchy hops remain, however we have turned the dials up yet again. We hope that you have enjoyed part or all of our past 12 years as much as we have and look forward to sharing the next 12 with you, beginning with the Mach 7.0. Cheers!
Available in store & online: http://www.beercartel.com.au/bridge-road-b2-bomber-mach-7-0-black-belgian-ipa/
---