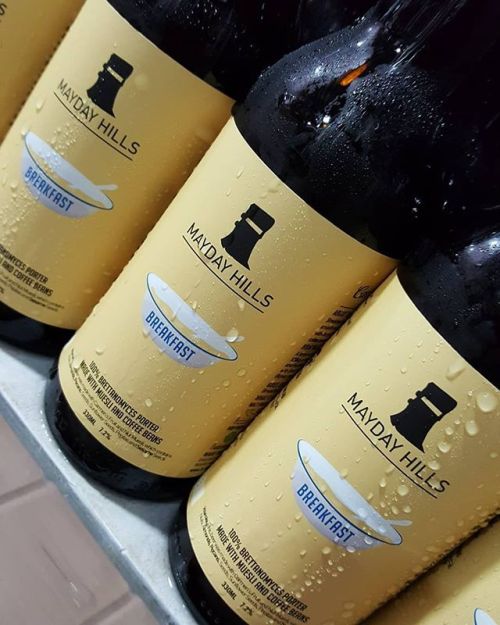 Available online & in store: http://bit.ly/2NtU8kl
Beer description: Breakfast combines the flavours and smoothness of Carman's Fruit and Nut Muesli with the pick me up fruitiness of cold soaked coffee beans from local coffee roaster Blynzz.
This latest Mayday Hills release pours dark brown and smells of freshly roasted coffee beans. Under the coffee beans hides some beautiful fruity, nutty aromas from the muesli and a lovely clean tinge of Brett. The beer is light and clean with a creamy mouthfeel. Up front, you first notice the silkiness of the muesli and oats combined with the flavour of dried fruits and berries. As these flavours subside you are left with the pleasant lingering taste of cold drip coffee making for the perfect Breakfast beer.
Photo by: @maydayhills
---