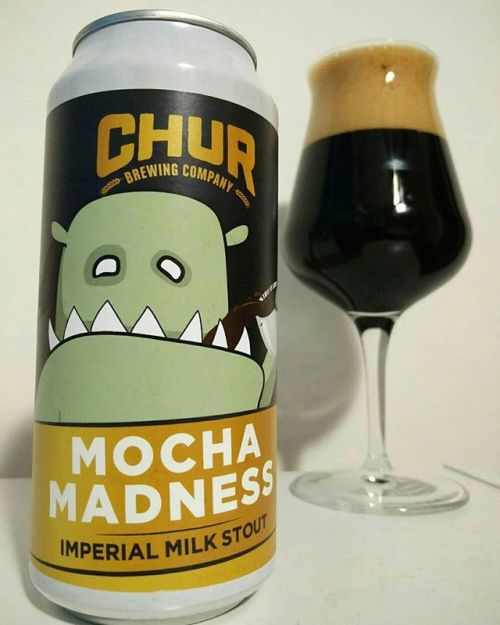 Available in store & online: http://bit.ly/2Lay4oD
Beer description: Cold brew coffee, Dutch cocoa powder and a seriously dark beer that is surprisingly smooth and silky as a result of oats and lactose sugar.
We at Chur Brewing love coffee! It always gets you through the day, until beer is more socially acceptable. So, we decided to brew a big Imperial Milk Stout, then add cold brew coffee (from our mates at Harpoon Coffee) along with a bunch of Dutch Cocoa Powder and Vanilla to bring you a Mocha in beer form. We hope you go mad for it.
Brewed for #GABS2018.
Photo by: @craftypepys
---