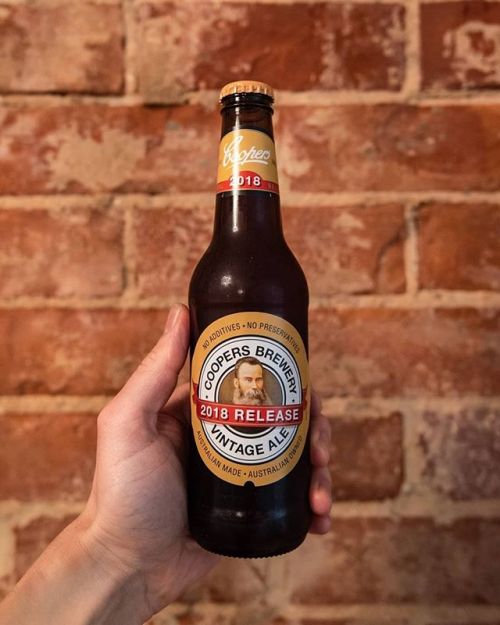 Available online & in store: http://bit.ly/2NzEy2h
Beer description: 2018 marks 20 years since Coopers released their first limited batch Vintage Ale. To celebrate this very special occasion, the brewers have used the finest seasonal ingredients to lovingly craft an ale that offers an intriguing balance of flavours within a unique, and very special flavour profile.
Each year the brewers of the beer use a slightly different recipe, whether it is different hops or malts - there are always slight twists in this tasty brew!
2018 HOPS
Aramis. Grown in the Alsace region of France
2018 MALT
Westminster. Barley sourced from the pristine coastal environment of Kangaroo Island
CELLARING
Cellared in cool dark conditions this beer will become more complex for future years to come. We recommend purchasing a case each year, having some and cellaring the rest. Then each subsequent year sample the different vintages side by side to taste the differences as the beer has matured. If you can hold back you should be able to get to 5 or so years worth of vintages to sample!
Photo by: @coopersbrewery — view on Instagram http://bit.ly/2N51Os8
---