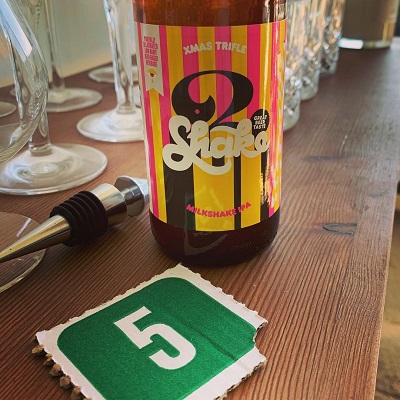 Beer Name: 3 Ravens Xmas Trifle Milkshake IPA
Brewery: 3 Ravens
Location: Thornbury, Melbourne
Style: India Pale Ale (IPA)
ABV: 6%
Description:
An unconventional IPA with low bitterness and a rich mouthfeel, combining protein rich grains, fruity yeast, new world hops, summer berries, apple, jelly, vanilla and milk sugar for creaminess and a sweet finish. It's Christmas Trifle but made from beer!
Aroma: Red berries, custard, jelly, white grape
Flavour: Bright, fruity hops, malted milkshake, low bitterness
Mouthfeel: Soft, smooth, creamy, round, silky
Watch: Geoff Huens from Beer Cartel talks to 3 Ravens Head Brewer Brendan O'Sullivan
About the Brewery:
Melbourne's oldest independent brewery, 3 Ravens started life in Thornbury awy back in 2003. Their beers focus on quality over quantity, using traditional brewing methods. They have won a stack of awards each year since they were first born.
---