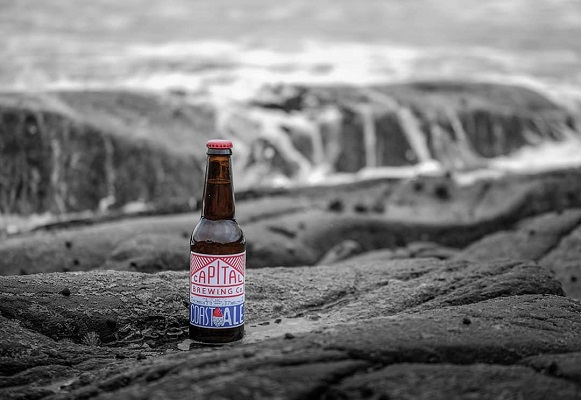 Beer Name: Capital Coast Ale
Brewery: Capital Brewing
Location: Canberra, ACT
Style: Steam Ale
ABV: 4.8%
Beer Description:
Drawing influence from our brewer's San Diego heritage, Coast Ale is our take on the California common ale and reminiscent of epic south coast adventures, surfing & exploring with good friends. It's fresh, crisp & clean with a rich malt body, fruity hop bitterness and smooth rounded finish.
Best enjoyed up & down the coast.
Watch: Geoff Huens from Beer Cartel talks to Capital Brewing Co Founder Laurence Kain
About the Brewery:
"We love the capital region and everything about living here. We are one of the only places in Australia that truly experiences all four seasons.
Being so close to the mountains, the beach and the snow, there is always an epic adventure to be had.
Capital Brewing Co is 100% independently employee owned, formed by a close group of mates who froth on delicious brews, surfing waves and good vibes.
We believe in making great brews, looking after our people and the environment.
We also believe that the most important piece of brewing equipment is the stereo."
---