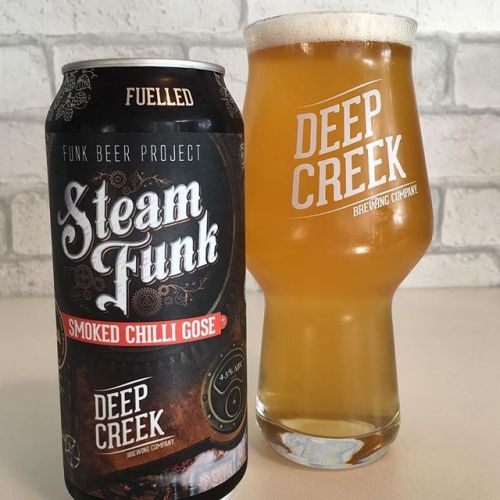 Available online & in store: http://bit.ly/2Q93wqB
Beer description: Smoke upfront with a tart, citrusy and herbaceous finish. And on top of that a slight tingling and warming chilli heat.
We wanted to create something complex yet balanced and picked flavours that work beautifully together in food. So why wouldn't they work just as well in beer.
This Gose is brewed to resemble a traditional Gose brewed with salt and coriander seed. But with more complexity from two types of smoked malt and chillies added to the brew.
Great to drink on it's own but works very well as a food matching beer.
Photo by: @deepcreekbrewingco
---