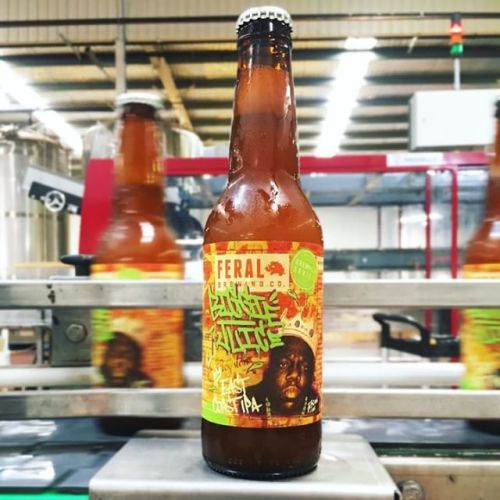 Available in store & online: http://bit.ly/2sVrbDI
Beer description: BIG, juicy and with more tropical fruits to sponsor a two time Olympic gold medalist Men's rowing team, Biggie is Juice is a West Coast East collab beer brewed with our mates across the ditch, Royston Hotel.
The 6% East Coast IPA is packin' with plenty tropical fruit aromas of apricot, peaches and passion fruit with an intentional cloudy haze that contributes to a creamy mount feel. It's all good baby baby.
Photo by: @feralbrewing — view on Instagram http://bit.ly/2F0Tvtk
---