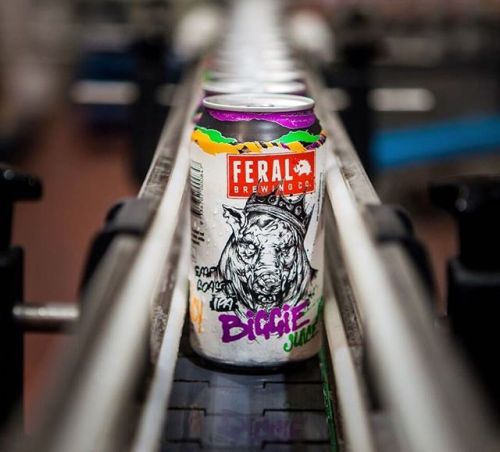 Available online & in store: http://bit.ly/2G4aQAb
Beer description: BIG, juicy and with more tropical fruits to sponsor a two time Olympic gold medalist Men's rowing team, Biggie is Juice is a West Coast East collab beer brewed with Melbourne's, Royston Hotel.
This New England style IPA is packin' with plenty tropical fruit aromas of apricot, peaches and passion fruit with an intentional cloudy haze that contributes to a creamy mounth feel. It's all good baby baby.
Photo by: @feralbrewing
---