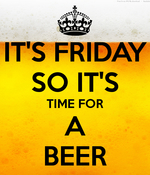 We've written before about the joys of Friday end of week work drinks. One of the best things about Friday beers is that most of the time they are shouted by the boss!
At Beer Cartel we've made it one of our missions to ensure businesses (and beer drinkers in general) are always well stocked for that end of week Friday beer. We range over 1,000 different beers so you can be sure that a beer is not too far away from making its way into a work fridge near you.
How can we help you with your Friday beers?
For over 7 years we have helped people just like you, and the respective businesses they work for, ensure that their end of work beer is available in 3 ways.
1. Ordering Beer Online:
We stock over 1,000 different beers online (the largest selection online in Australia) and within a few clicks of the mouse, or taps of your index finger on your mobile phone, we can have your order and our warehouse pickers and packers will get your order sorted.
We deliver Australia wide so are not restricted by only doing local deliveries (we do them too!). Basically any address Australia Post delivers to, we also deliver to.
Our customers are literally everywhere from down town Sydney to Far North Queensland, to mining towns in Western Australia and hobby farms in Tasmania.
2. Shop in Our Sydney Store
Every Friday afternoon our Sydney beer store (based in Artarmon, just 10 minutes from the Sydney CBD) gets a little busy as thirsty workers drop in to buy their end of week tipple.
If you are in the area, you too can drop in. We know that not everyone's 'end of week beer' necessarily falls on a Friday, so we are open 7 days a week for your convenience.
Our store opens at 10AM everyday, you can click here to see our complete store hours and location.
All of our staff are expertly trained on beer and beer is more than just a job for us, it's a passion. Drop in and have a chat.
We'd love to recommend some craft beer gems for you to try and share with others at your work.
In store we offer 10% off any mix 10 single beers or more.
3. Pick a Set & Forget Beer Club Subscription
Not quite sure what to buy?
Or can't be bothered having to buy beers each week?
Well, have we got the solution for you!
Our Beer Club subscription service has been operating for 7 years and we've sent our Beer Club packs to thousands of customers Australia wide.
How does it work?
Every month, or quarter, we send you a pack of awesome beers. You receive them, with tasting notes, and each time they are completely different. We have never repeated a beer since we started!
But there are 4 or 5 Friday's a month I hear you say...
Yes, we've got that covered too. We have 4 different beer club subscription pack sizes that are perfect for different budgets and a varying number of people that need to be catered for.
Our Beer Club packs come in the following pack sizes.
The Starter Pack (6 Pack)



This is the perfect pack for the sole trader or the person that isn't always in the office on a Friday.

This pack comes with 3 different beers (2 of each).

Tasting notes included. Sent monthly.

The Enthusiast (12 Pack)



This is great for an office with a couple of staff.

This pack comes with 4 different beers (3 of each).

Tasting notes included. Sent monthly.

The Crowd Pleaser (24 Pack)



Our most popular pack for office workers, so much so that some offices order more than one each month!

This pack comes with 4 different beers (6 of each).

Tasting notes included. Sent monthly.

The Expert Quarterly Pack (16 Pack)



Don't let the fact that this pack is only sent once a quarter put you off. This is designed to be a pack that really packs a punch, with some really left of centre beers included in the pack.

This pack comes with 16 unique beers.

Tasting notes included. Sent quarterly (Jan, Apr, Jul, Oct).
Some of our customers opt to receive one of the Expert Quarterly packs, as bit of a speciality treat each quarter, and then also one of our monthly packs.
Our beer club subscription service really is the easiest way to ensure your Friday beer supply never runs out. Simply purchase a subscription (or subscriptions) that best suits your needs and that's it. We'll keep sending you beer until you tell us to stop.
What some of our subscribers say about their packs and the service.
"This is a great way to experience different types of beers you would not usually have the opportunity to taste and at an affordable price with pay by the month billing."- David A.
"This is a great idea for those that hate making decisions. The variety of beer that is delivered is amazing, with beers from lessor breweries of the world, including Australia, that you wouldn't normally have purchased yourself."- Amy W.
"Just renewed for second 6 month subscription. What better way to enjoy brilliant craft beers from Australia and around the world. Even better when someone else does the hard work and I sit back and enjoy. Great that there is also a focus on supporting Australian based craft brewers." - Adrian B.
"On time delivery. Great variety and detailed tasting notes.. Also like the fact it contains international beers" - Natalie W.
Some of our corporate clients: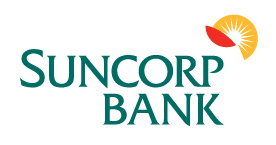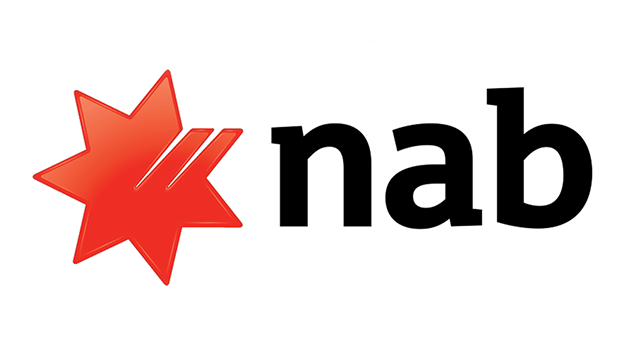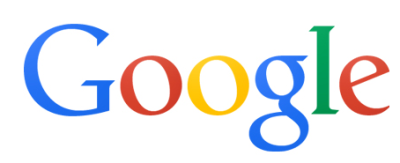 Whatever your beery thirst on a Friday we have you covered. Drops us a line, order beer online or drop into our Sydney beer store to have your next Friday beers sorted by Australia's leading beer experts.

---