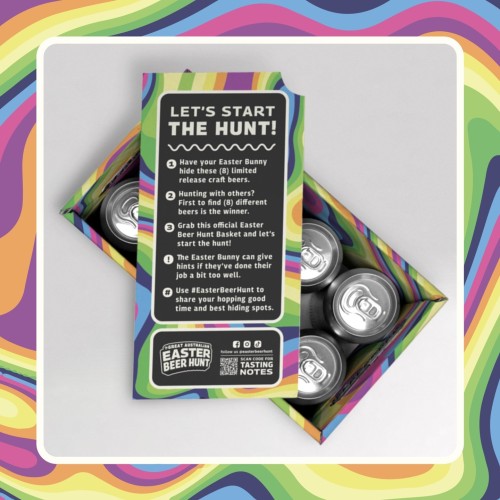 It's pretty straight-forward! First thing you'll need is a clever bunny to hide the beers before the hunt begins.
When you're hunting with others, make sure you find 8 different beers (no repeats) if you are hoping to be crowned the winner of the Easter Beer Hunt.
Our handy Easter Basket is more than just a fun box, we've made it extra strong to handle the thrill of the hunt!
*If your Easter Bunny has been a bit too clever they can give you some hints on where to find your next beer.
'Notify Me' List (2023) - https://www.beercartel.com.au/great-australian-easter-beer-hunt-pack/
---