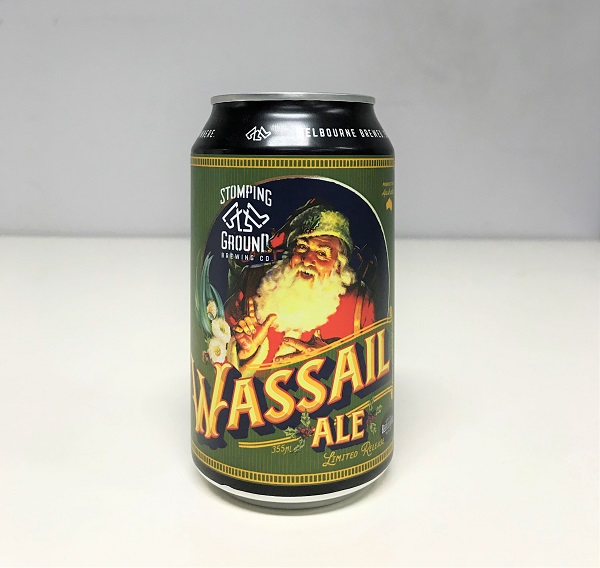 Beer Name: Stomping Ground Wassail Ale
Brewery: Stomping Ground Brewing Co
Location: Collingwood, Melbourne
Style: Old Ale
ABV: 5.8%
Beer Description:
Wassail! An ancient yuletide toast to the health of revellers in the festive season. Our Wassail Ale is inspired by traditional European Winter Ales with an Australian Summer Twist. Perfect for drinking - just like Santa - when the job of delivering presents is done. It is best enjoyed with your feet up and paired with a Christmas ham or BBQ.
Watch: Geoff Huens from Beer Cartel talks to Stomping Ground Head Brewer Ashur Hall.
About the Brewery:
"If there's one thing that unites us at Stomping Ground, it's our passion for great beer. That, and our desire to share this passion with as many people as possible through great and fun experiences, is why we leap out of bed (most) mornings.
In the late 1800s, Collingwood was the epicentre of Australian brewing, but industry was undone by amalgamations, closures and buyouts. Now for the first time in more than a century, we have brought brewing home - reimagined - to its original stomping ground.
Having started beer temples The Local Taphouse and GABS Beer, Cider & Food Fest, founders Steve Jeffares, Guy Greenstone and Justin Joiner, Stomping Ground, and our commitment to create an awesome range of beers and experiences, completes the picture. And it sure beats working for a living.
Along with Head Brewer Ashur Hall, Venue Manager Matt Marinich and the rest of the crew, we hope Stomping Ground can change the world just a little bit for the better. That's not a bad goal right?
So start your beer journey wherever you're at, and we'll take you wherever you want to go."
---