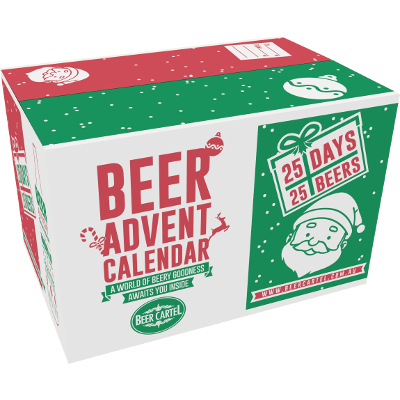 We're getting excited for December 1st and the opening of the first day of the Beer Advent Calendar!
We know that not everyone has had a Beer Advent Calendar in the past so we've created a bit of a 'how to' guide to make this a truly memorable experience.
1. Storage
We recommend that you keep your Beer Advent Calendar in a cool, dark place - heat is the enemy of beer, by keeping them cool it will keep the beers in the best condition possible.
2. Where to Start
Open window "1" on Saturday December 1st and enjoy the beer.
For the next window open it on the respective day in December e.g. window 5 on the 5th of December.
The last window contains the 24th and 25th - enjoy the top beer on the 24th (Christmas Eve) and the bottom beer on the 25th (Christmas Day).
3. Enjoying the Beer
We suggest opening the next window of your Beer Advent Calendar each morning and then refrigerating that beer. That way it will already be chilled for when you come home in the evening.
If you would like to receive tasting notes on the beer for that day these will be sent through at 3pm each day. You will need to subscribe to receive the tasting notes here.
For maximum enjoyment we recommend drinking the beer from a glass as this lets you maximise the flavour and aroma of the beer.
We truly hope you enjoy the selection. We've had lots of fun putting it together for you.
Cheers!
The Boys @ Beer Cartel
---