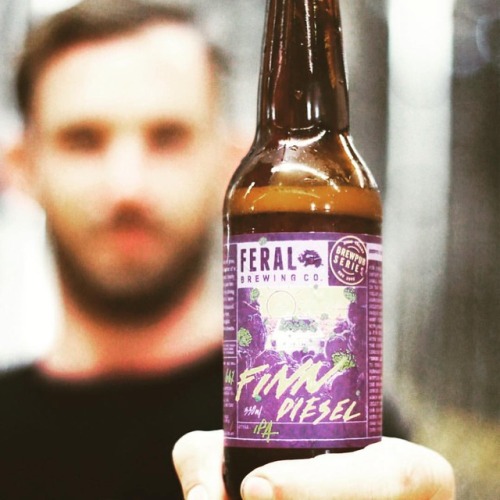 For the past 5 years, Steve Finney has been in the driving seat of the National Sales Manager role for Feral Brewing Co. steering beer into hands, bottle shops, venues, bars, restaurants, distributors all across the country.
With a taste for flavoursome beer and a passion for the hospitality and brewing industry, Steve applies both energy and innovation to his daily routine, never shy to face a challenge and always prepared to move mountains.
Finn Diesel is inspired by Steve's first encounter with a Feral Hop Hog. Full body, intense hoppy aromas and bold pine with a big ballsy perfume that was unlike no other beer he'd experienced at the time. A recent brewpub release Hop Hogan, took him back to those days so Feral thought it was darn time to relive some fond memories.
Get it while you can: http://www.beercartel.com.au/feral-finn-diesel-ipa-2-x-4-pack-limit/
---