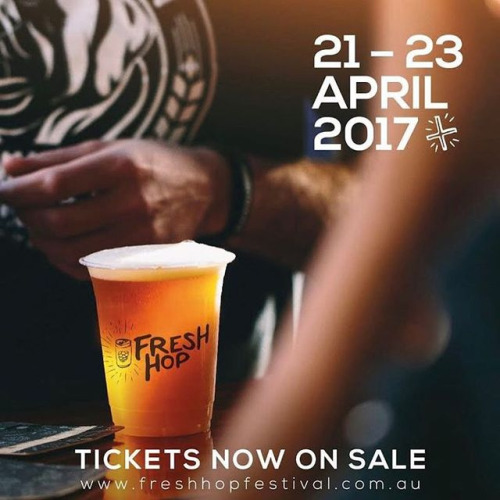 Now in its second year, the hop harvest celebration spans across three days, boasting a line-up of 27 brewers and showcasing 30 first harvest craft beers on tap.
This years Fresh Hop Beer Festival will bring together both Tasmanian and interstate brewers to create single batch kegs of beer, a by product of the March hop harvest.
Ocho's head brewer Stu Grant said that "Brewing a first harvest beer makes the brewing process more connected to the ingredient than any other style. Because it's a perishable ingredient there's an urgency to use the hops straight away."
"Fresh hops also behave differently in the brewery to dry hops, you use 5-6 times more hops by weight, and the smells are different with way more herbal grassy characters as well as the fruity citrusy aromas".
The festival has a strong local focus featuring Tasmanian brewers Moo Brew, Winston Brewing Company, Seven Sheds, Fox Friday, Hobart Brewing Company, Little Rivers Brewing Co, Morrison Brewery, Hop Trial Brewing Co, Van
Dieman Brewing, Shambles Brewery, Last Rites Brewing Co, Spotty Dog Brewers, Double Head Brewing, Kick Snare Brewing, Ocho Beer, Bruny Island Beer Co, Captain Bligh's Brewery, T Bone Brewing Co, Church Hill Brewery, Iron
House Brewery, The Eleventh Order, and Devils Brewery.
As well as fresh beer on tap, there'll be live music from local and interstate musicians, and local food stalls. For more info check out http://freshhopfestival.com.au/
---