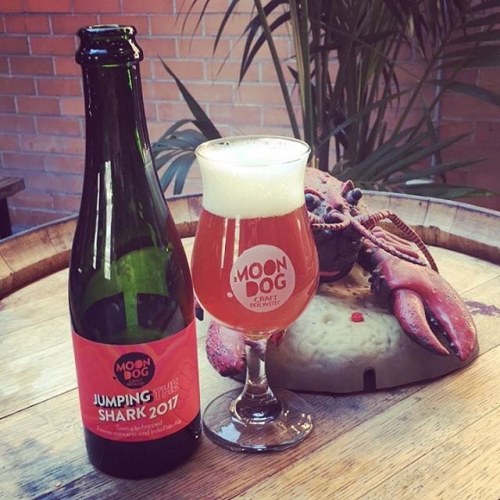 Available in store & online: https://www.beercartel.com.au/moon-dog-jumping-the-shark-2017/
Our annual release of Jumping the Shark is always super exciting here at Moon Dog! It's our opportunity to make the biggest, most bad-ass, delicious beer we can think of. We jam in as much flavour as possible to create something really ridiculously special. This year we used more hops than you can shake a bine at! 20 varieties of hops from around to world added at 6 different points of the brewing process.
This is a sweet, hoppy, boozy, resinous balltearer!!!!!! A sextuple-hopped freeze-concentrated India Pale Ale. Drink me now (I'm hoppy and fresh) or drink me later (I age well).
---