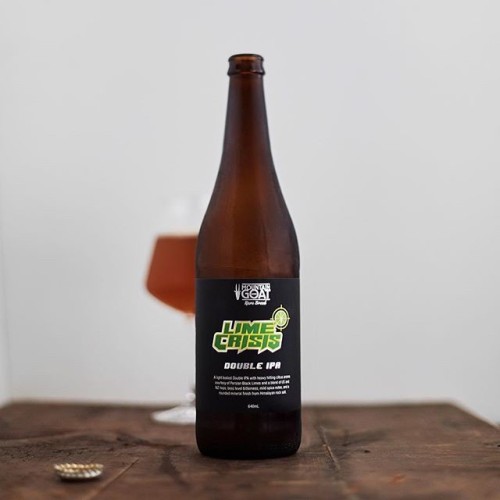 Available in store and online: https://www.beercartel.com.au/mountain-goat-lime-crisis-dipa-2-bottle-limit/
Country: Australia
Brewery: Mountain Goat
Style: Imperial/Double IPA
Format: 640ml Bottle
ABV: 8.2%
Lime Crisis kicks off our 2018 Rare Breed season with plenty of action!
We're levelling up our Double IPA offerings with an ABV of 8.2%, crushed Persian black limes and Himalayan rock salt in the whirlpool and tank-busting dosages of Citra, Centennial, Wakatu and Taiheke hops.
This is one beer that will have you ready to RELOAD.
Great photo by @thebeerdrinkers
---