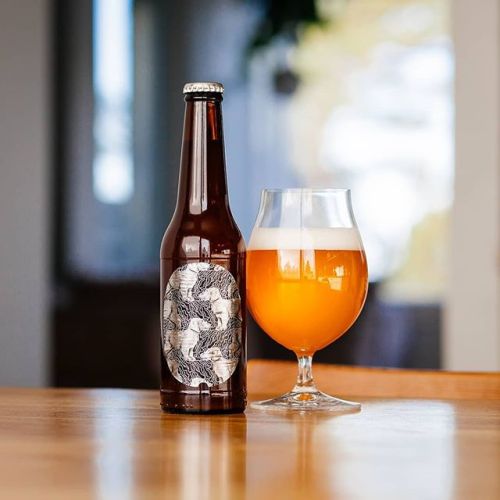 Available in store & online: http://bit.ly/2mppnwX
Beer description: What do Swedes love almost as much as a juicy double IPAs? Apparently, David Hasselhoff as JC learned during his summer visit to Stockholm. Photos of The Hoff were plastered throughout the brewery for the collaboration brew, which invoked powerful memories of JC's 'favourite' Hoff photo… one where he is strategically "covered" in puppies. After sharing this photo with the Omnipollo crew, everyone immediately agreed this would be name of the Double IPA we were brewing.
Initially brewed and released as a draft only beer in Sweden, Covered in Puppies has now gone global! The label design was inspired by Karl & Kevin's favourite artist when they were kids: MC Escher. Karl and Kevin were able to fully realize the inspiration from Escher and meld that with the respective styles of each brewery. A nose of tropical fruit and bubble gum take the lead with and woody resin undertones. Palate is juicy with flavours of creamy pineapple and freshly baked bread, wrapping it up with a soft -as-a-puppy bitterness.
Rated 97 out of 100 on Ratebeer.com
Photo by: @s.brodkin
---