Congratulations to Stone & Wood's Pacific Ale taking out top spot again in the Hottest 100 Aussie Craft Beers of 2016 poll. Another phenomenal effort from a beer, which, judging by the responses following the announcement, has its fair share of advocates….. as well as its detractors.
Reading through some of the responses made in various forums there was a degree of animosity from some corners towards the result. We thought we would add in our 5 cents to the discussion as to why Pacific Ale was a worthy winner for number one beer of 2016.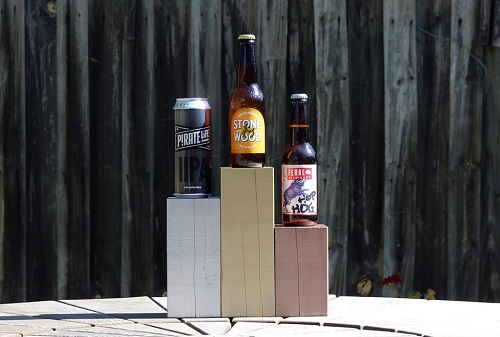 First and Foremost, this is a Popularity Contest
Unlike the US election, where thanks to its unusual system, the runner up in the vote by US citizens can still become President, this is a straight popularity vote. We don't include any college votes that have brought a slight off kilter man to power. It's all about the numbers, and if you get them, you're home and hosed.
To this point I'm amazed Pirate Life IIPA actually got number two. Pacific Ale is a beer that has mass appeal. It is tasty, very refreshing (particularly during this heat-wave of a summer), and you can easily have more than one.
When you consider Pirate Life IIPA in contrast it's not going to be ticking these boxes. It is tasty, very tasty. But you're not going to be drinking it for its refreshment factor, and rarely would you be having more than one in a sitting. It is an extremely appealing beer, particularly to those that love hops amongst us, but not every craft beer drinker is up for a hop assault.
Consider this; craft beer is a journey. We all get into craft beer by trying different easy drinking craft beers, and if we enjoy them, we begin to seek out other craft beers to enjoy. It would be extremely rare to go from drinking a bland Hahn Super Dry to instantly progressing to Double India Pale Ales (Double IPAs).
There will be many here among us who have friends that say they don't like the bitterness or resinous of an IPA (let alone a Double IPA). Among the majority of people that drink craft beer, a Double IPA isn't going to be their number one style of choice, so it is quite extraordinary that Pirate Life was able to get second place with theirs. Kudos to you Pirate Life!
So with that in mind, you should always expect a beer style that has mass appeal to be the number one beer. After all it will be this 'mass' that will decide the winner.
Distribution is Critical
Distribution = Access. The bigger the distribution the more people that can try a beer, enjoy it and then vote for it.
If you had a beer that was a world beater but only available at the brewery it could get tried and be loved by hundreds, maybe even thousands. But if that beer was in every bottleshop and thousands of bars how could the two compare? The second option would always have more votes.
This is not a Judging Contest
This is a vote by the people, not by the judges. If you were to put the top two beers (Stone & Wood Pacific Ale and Pirate Life IIPA) side by side and asked judges to vote on them, they would tell you it is impossible. Judges assess each beer across a range of factors (colour, carbonation, aroma, flavour etc), but central to this is knowing the style (class) that a beer is entered. If you were to judge a Pale Ale in a Porter class, even if the beer is a world beater, it would score abysmally. Those entering beers in beer judging competitions first have to identify the class in which the beer fits. But in the Hottest 100 competition it is simply a populous vote: What is your favourite/best craft beer of 2016? Favourite comes downs to personal taste, without any other rating factors involved.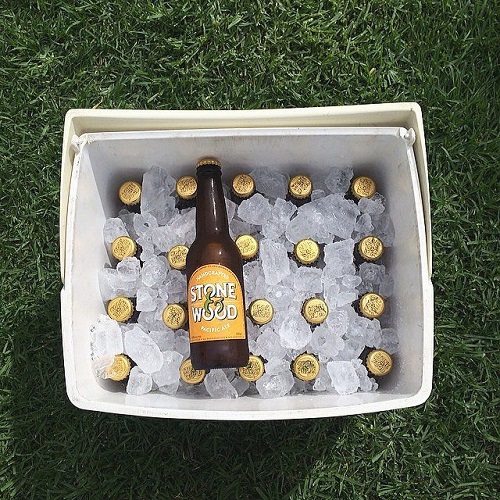 Stone & Wood Pacific Ale. Photo credit: jezza80
Has Stone & Wood's Pacific Ale Changed, or Simply Your Own Tastes?
Among the numerous comment made about Stone & Wood's victory for the second year in a row, was that the beer had changed and didn't taste as good as it used to. This was an interesting comment and one that people often use to talk about beers they have loved in the past. The one thing to think about in making this comment is whether the beer has changed, or is it simply the fact that your own personal tastes have evolved?
Within the craft beer industry we're seeing breweries increase the flavour profiles amongst their beers. More and more hops are being added to brews, with beers that used to be considered a big punch of a flavour hit, now just a whimper. Amongst this we're also trying more beer styles and broader range of flavour profiles.
Then when we go back to favourites of beers from years past, the flavours don't seem to be as strong as we remember them. It's not usually that the beer itself has changed, but more that our own personal tastes have evolved.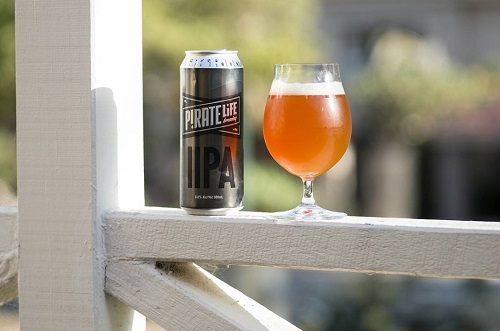 Pirate Life IIPA. Photo credit: thebeercurator
Pirate Life IIPA wouldn't even be Pirate Life's Number One Selling Beer.
One of the amazing things with Pirate Life IIPA coming in second place in the Hottest 100 is that it isn't even be their number one selling beer. As Pirate Life struggle to keep up with demand for their beer and adopt a 24 hours a day, 6 days a week brewing schedule, it is their Pale Ale that leads the way in sales volume. And while their excellent Pale Ale claimed seventh position in the Hottest 100, it was the IIPA that actually won the popularity stakes. That in itself is pretty darn amazing.
In contrast, if you were to look at Stone & Wood's Pacific Ale against any other beer in the S&W range it would outsell it by at least 10 times the amount, maybe even far more.
By Volume Sales of Pacific Ale & Pirate Life IIPA Would be Light Years Apart
There are two Aussie independent craft beers that dominate the sales of craft beer Australia-wide; Stone & Wood's Pacific Ale, and Feral Brewing's Hop Hog. When you exclude those beers owned by the big multi-nationals (James Squire, Little Creatures, White Rabbit, Fat Yak/Matilda Bay and Mountain Goat), these two beers are extremely dominant.
When Stone & Wood started out in Byron Bay, such was the demand for Pacific Ale that their dreams of creating regular limited release seasonal brews quickly evaporated. There was a huge struggle to keep up with Pacific Ale sales. Every Christmas we would receive a call from our Stone & Wood rep with the news "ah about that….. yeah…. we just ran out". It was a line we came to expect and was reflective of the love for this beer.
Even when Stone & Wood relocated its main brewing operation to an all new, massively larger facility, at Murwillumbah, the struggle was still there. It has only been in the last year with the commissioning of a second functioning brewery at the new site that they have managed to get ahead. And thankfully this has happened as it will allow for more experimentation and collaboration of limited release beers at their Byron Brewery (so long as demand doesn't go crazy for Fixation who is now brewing there!)
This is a Competition on Individual Beers Not Breweries
The one thing about the Hottest 100 is that it is a popularity vote dedicated to individual beers. It doesn't look at the breweries as a whole. Judging by the results, if it did, Pirate Life with three beers in the top ten looks like a clear winner.
We'll look to confirm this prediction when we run the 2017 Australian Craft Beer Survey later on in the year. Last year Feral Brewing pipped Pirate Life by a few hundred votes to be rated Australia's best craft brewery. This year with Pirate Life IIPA moving ahead of Feral Hop Hog in the Hottest 100, it looks like the balance of power may well have changed – time will tell.
---