Posted by Richard Kelsey on 14th Jun 2021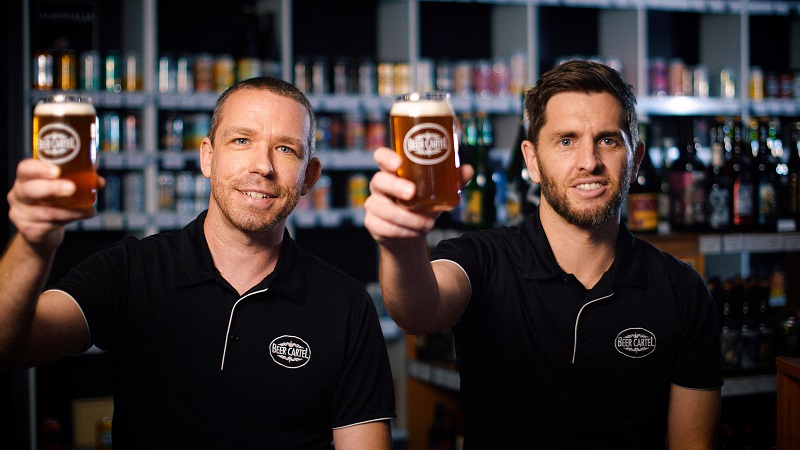 We've launched our crowdfunding raise where you can own shares in Beer Cartel. View the offer here
We (Richard Kelsey and Geoff Huens) started Beer Cartel back in 2009, driven by a love for good beer and a desire to share that love with others.
Back then, the term craft beer wasn't common. It was known as boutique beer, with craft breweries regularly referred to as microbreweries. Craft beer in Australia was in its absolute infancy, with around 100 different breweries throughout the country.
Our interest in good beer was sparked through our life encounters. Richard through his first job out of university where he did a market research study for a NZ microbrewery and was paid in beer - great beer, which suddenly opened his eyes.
For Geoff it was an overseas sojourn, visiting family in Belgium, where he was taken to the Brussels Beer Festival and experienced the amazing beers that country is known for. The likes of Chimay, Westmalle and Kwak.
Our love of beer had been ignited and we thought what better way to share our passion than by helping others access these amazing beers. After all, at the time every pub and bottleshop had the same boring mix of beers on tap - there was nothing new, nothing different and nothing to really excite the tastebuds.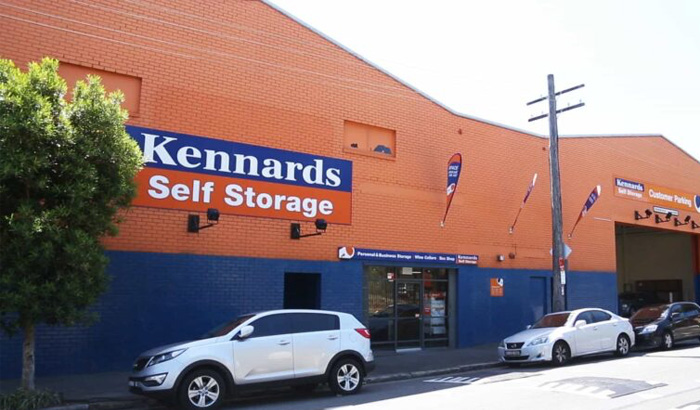 Beer Cartel v1.0
Beer Cartel started online with a monthly beer subscription.....and a very limited range of craft beer. Back then, there was not much available in packaged format. Little Creatures and Mountain Goat were still relatively young and independent, with a number of breweries that were around then, no longer with us today.
Being so young, in both the craft beer and online retail evolution meant that our work was cut out for us - we were online even before the likes of Dan Murphy's. Our business began out of a tiny Kennards Storage Shed (less than the size of a small bedroom!). We were based in their wine storage area and each month took this over as we filled our boxes with a different selection of mixed beer to send to our subscription members across Australia.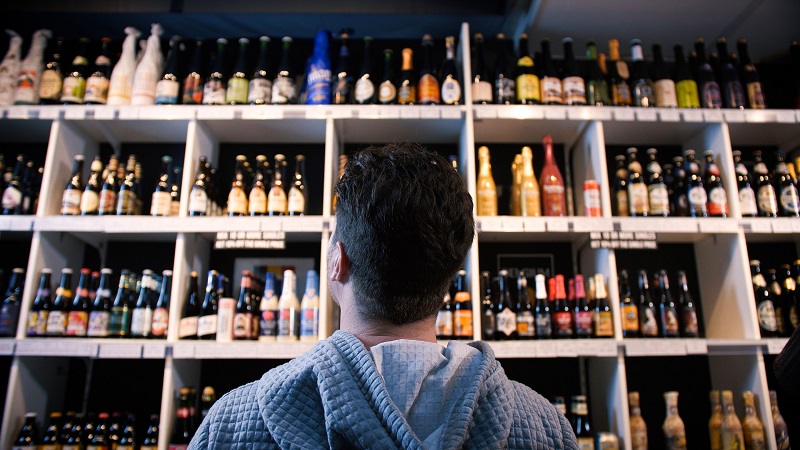 Beer Cartel 2.0
We were growing slowly and taking up additional Kennards Storage sheds to keep up with the increasing in demand, but realised with online still being relatively new, particularly in the alcohol space, we would need an actual store to truly grow.... so we began our search for a retail premises.
We found our solution in 2011, in a rather unusual location in the industrial part of Artarmon, on Sydney's North Shore, about a 10 minute drive from the CBD. It was an existing Porters Liquor store that had no street frontage (and no customers!), but a decent sized warehouse that was connected to the business.
When we took over the business we had approximately 35 different beers, with the remainder of the store being wine that came with the business when we purchased it.
With no existing customer base we started the store from the ground up, growing the business as the craft beer revolution in Australia started to slowly take off. We can still remember the initial weekends where we would get a handful of customers that had managed to find out about us and thought they'd come and have a look.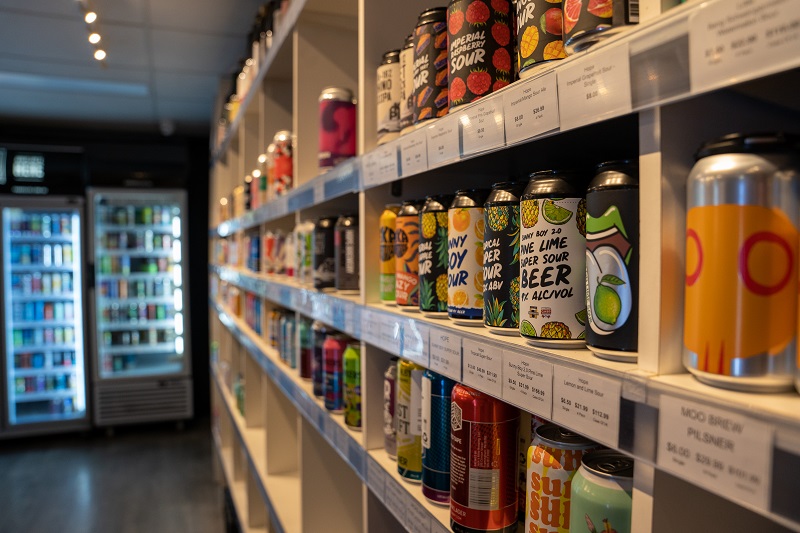 The Evolution
We've seen it all throughout the evolution of our business, from the 35 odd beers we started with to the 1,000 different beers we have today.
Some key changes that really stood out:
- The movement from bottles to cans. When we started cans were a dirty word around beer and considered the worst drinking experience possible. Today 95% of our range is in cans.
- The change from limited release beers being available only in kegs, to these being canned as well. This thanks to the growth in mobile canning and increase in canning lines at breweries.
- The growth of takeaway growlers (in store) and the subsequent decline of these as canning of limited release beers took off.
- The huge shift to hazy beers, and the latest trend, alcohol free beer.
We've also seen the evolution of craft breweries in Australia and witnessed the buyout of many as they have been purchased by the likes of Lion, Coca Cola, CUB and Asahi.
Supporting Independent Breweries and the Australian Craft Beer Survey
While we are an independent business and have always tried to help new breweries as well as support the Independent Brewers Association (IBA), we have also always set to offer the best range possible, irrespective of ownership.
During the last 5 years we've also created and run the Australian Craft Beer Survey as our way of giving back to the industry. Both Richard and Geoff had worked in market research prior to starting Beer Cartel. We knew that breweries, didn't have the means or the knowledge to create surveys to help grow their business, and saw it as an opportunity to provide customer research where the insights could be used to help inform their business decisions.
Around 20,000 surveys are completed as part of the study each year - a massive amount that few commercial studies globally would compare to, particularly one where all the information is made freely available to help grow the industry.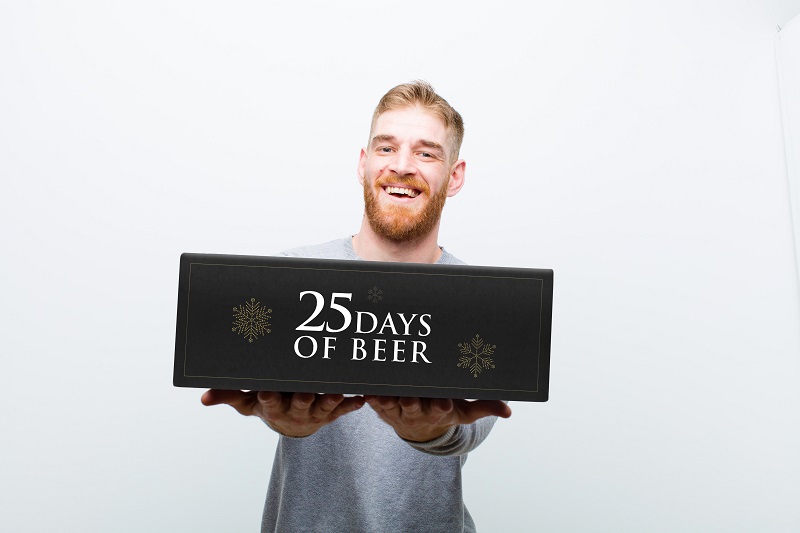 Our Beer Advent Calendar
Alongside our huge range of beer and glassware we've also had a focus on gifts, something that set us apart from other retailers. One of those is our Beer Advent Calendar which we've sold over 20,000 to date. Starting from a simplistic box 6 years ago, this has evolved significantly to the box of 25 beers we have today. And as the craft beer industry evolved, so too did our Advent Calendar. Each beer brewed is a limited release created exclusively for our Advent Calendar. It is such a fun and exciting way to countdown the days to Christmas, we love doing it each year.
Our Monthly Beer Subscription
We're proud to be Australia's longest running and most sold beer subscription, having sent out 10s of 1000s of subscription packs over the years. It has been a great way to introduce people to the world of craft beer and continue them on their craft beer journey through our different packs. We've featured 100s of breweries over the years, but never included the same beer twice - something we're extremely proud of.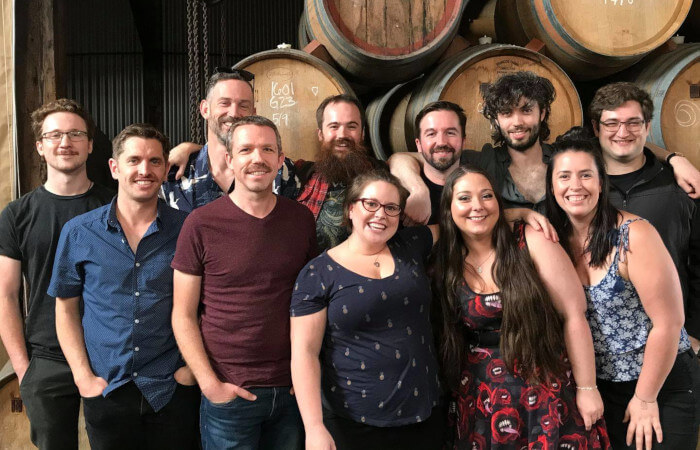 Our Team
We've been very fortunate with the amazingly talented people we've hired over the years who have really thrived in our working environment. And we've had very little staff turnover. We're also proud that among those that have worked for us, a number have stayed in the craft beer industry. Including one who now owns his own brewery: Mike Meletopoulo of Bracket Brewing.
Our Awards
We've been lucky enough to win a large number of awards over the years. While they are fantastic recognition by the industry and consumers alike, they also reflect the amazing work by the entire Beer Cartel team. These include:
2017 - 2020 Online Retailer of the Year - Beer & Brewer Magazine
2019 & 2021 Richard Kelsey Top 50 People in Australian E-Commerce
2018 Retail Innovator of the Year - eftpos ARA Australian Retail Awards
2018 Best Online Retail Marketing - Australia Post Online Retail Industry Awards
2017 BigCommerce Marketing Innovation Award - 2017 Most Innovative Ecommerce Brand
2016 Champion Craft Beer Retailer - Sydney Craft Beer Week Awards
2016 Champion Craft Beer Subscription Club - Sydney Craft Beer Week Awards
2014 Liquor Store Owner of the Year - Liquor Stores Association of NSW
2014 Visa Australian Independent Retailer of the Year - Runner-up - Australian Retail Awards
2013 Australian Small Business Awards Finalist - Australian Small Business Champion Awards
2013 Liquor Store Owner of the Year, Runner-up - Liquor Stores Association of NSW
2012 Startup Smart Top 50 Australian Startups
2012 Australian Small Business Awards Finalist - Australian Small Business Champion Awards
2012 Beer & Brewer Awards Best Bottle Shop
2011 Beer & Brewer Awards - Best Craft Beer Webstore
Funding to Date
It's been an exciting and entertaining journey so far and we've only just begun. We've been completely self funded right from the start. When we purchased the existing store in 2011 we managed to convince family to put some money towards the business as a loan, which we repaid early on. Since then, the business has been funded through reinvestment of profits and two Directors loans. With this Beer Cartel has grown significantly, on average at 25% year on year, driven largely by online, where we see the future of retail.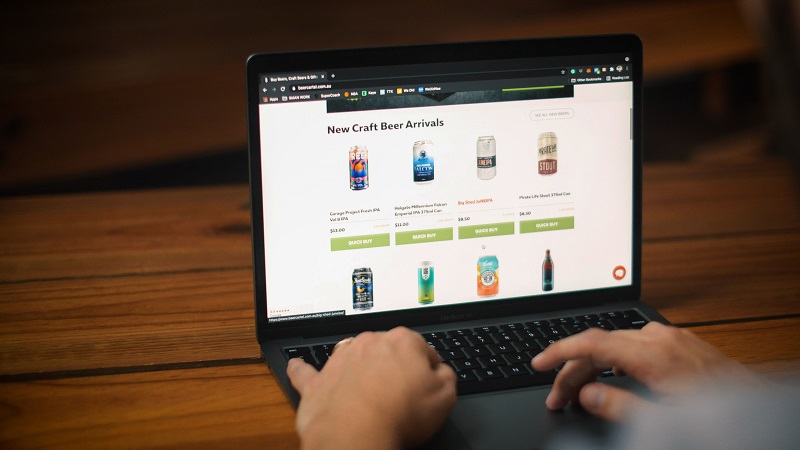 The COVID Boom and Evolution of Online Retail
In 2020 when the world went into lockdown, online retail grew like never before and craft beer online was exactly the same. While we saw bars and breweries forced to put the employment of staff on hold, we went through the roof, employing 26 staff compared to 13 just the year before, including hospitality staff that had lost work during the pandemic. We closed our store for a 4 month period as a precautionary measure but online boomed, increasing our number of orders by 75% from the year before.
COVID has very much accelerated the growth of online across all sectors - more than 10% of all retail in Australia was conducted online last year and this is expected to grow to 20% by 2025. Something that very much excites us and our business model.
Future Growth & Crowdfunding
We remain hugely passionate about craft beer, and are keen to keep leading the evolution from an online retail perspective. And this is where our next step in our evolution is. While our growth has been self funded, and we have had much success, there becomes a point in time when you want to be able to accelerate the growth through the help of additional funds.
And that's what we're going to use the money that we raise for. We know that while our website is market leading, there still remains significant opportunities to improve it, and to help those that use it to buy craft beer. We also want to drive our monthly subscription, so that we remain Australia's number one, and keep that going for years to come.
Alongside that, we also want to be able to offer our customers, beer at a better price and more cost effective delivery rates. To achieve this we want to create a membership model that can open this up for customers.
We've been high on innovation ever since we began. We've tried many things and have been happy to have learned a significant amount along our journey and can't wait to keep going with it into the future. And so here we are looking forward to hopefully having a successful raise, which can help drive the business well into the future.
Last calendar year we had over $4 million turnover. Our aim is to grow this significantly over the next few years, we think this is highly achievable, particularly with additional funds to call upon.
If you do have any questions please feel free to email through [email protected] - we look forward to having you be part of our journey into the future whether as an investor or customer, or maybe even both.
Cheers!
Richard Kelsey & Geoff Huens - Beer Cartel Co Founders
View the crowdfunding offer here.
------------------------------------------------------------------------------------
What exactly is Equity Crowdfunding?
Equity crowdfunding involves selling equity ownership into a company. Some campaigns bring rewards into them, but the main idea is it's a way to invest a small amount of money to receive a small amount of ownership.
Because the investment amounts are capped, there is more leeway given to who can invest (you don't have to be a direct friend / family member or an accredited investor) and how businesses can advertise the offer (can be promoted fully to the public).
Crowdfunding has been around in Australia since 2017 and overseas before this. In the Australian craft beer scene a number of breweries have used crowdfunding including Black Hops, Dainton and Batch Brewing to name a few.
There has also been some very successful equity crowdfunding brewery campaigns in New Zealand, including Yeastie Boys and Parrot Dog, who raised over $1 million dollars in one day.
Why do companies choose equity crowdfunding?
There are a lot of capital fundraising options out there however equity crowdfunding is one we've been interested in since the beginning. Here are some reasons a company might consider equity crowdfunding as a capital raising option:
With equity crowdfunding, the opportunity for everyday Aussies to own part of a business has become real. You don't need a huge bank balance to become an equity investor.
Having a community behind your brand is something we love, and we can do it properly with equity crowdfunding. The community can actually own part of Beer Cartel.
A lot of 'traditional' investors are mainly interested in financial returns and have little emotional stake in the business itself. They don't really care if they're investing in beer or widgets, their main concern is a return. While getting a financial return can also be important for equity crowdfunding investors, their lower levels of financial outlay (and subsequent risk) mean that they will often value the idea of owning a business and being part of the journey more than a traditional investor, so they are inclined to stay in it for the long haul and reap the non-financial investor rewards along the way.
A few common questions about equity crowdfunding
Given we have an equity crowdfunding campaign coming up, we anticipate potential backers will have a few questions. Below are answers to some of the most common questions.
Q) Is equity crowdfunding risky?
The word investing is a very broad term. It's used to describe everything from a bank account which may give you an exact 5% return year on year, through to owning your own house (which hopefully will go up in value), all the way through to speculative pre-product startups.
Equity crowdfunding is a form of investing in companies. Investing in companies can range from a speculative pre-product startups, all the way through to buying shares in the Commonwealth Bank. Investing in early companies is risky, but potentially rewarding if you get in early. As a general rule, the earlier you are to invest in a company the more risk, but the higher potential reward. While equity crowdfunding is often used by early stage companies, we still feel it is a good fit for our raise.
Crowdfunding doesn't necessarily carry a significantly greater risk than other investment types. The risk is largely around the business you are investing in. Those that are pre revenue or who have a shorter performance history would be considered a more risky investment than a more established business such as ourselves.
Q) Can I sell my shares?
This is a really common question and understandably so.
At present with equity crowdfunding shares, they are much easier to buy than they are to sell. This is because there isn't much of a secondary market for crowdfunding shares. The same could be said about most early startup investments. If an investor wanted to sell they would have to find a buyer, they couldn't just sell them like you can with a publicly listed company. Typically people don't invest in new startups for a quick turnaround return. It's more of a long term proposition. If we were to list on the stock exchange or sell the business for example, that's when investors would get a return.
Having said that, platforms are emerging that operate as a secondary market for early stage investments and crowdfunded investments, so over time it will become more common for people to be buying and selling these types of shares.
The bottom line however is, this is not the type of investment you make to get a quick return.
Q) What types of people invest in equity crowdfunding campaigns?
With traditional reward based crowdfunding, people are typically investing to pre-purchase rewards as well as show support for a company. With equity based crowdfunding, you do see people in that category but you also have people investing for the prospect of a higher return at a later date. Our campaign will allow investments between $100 and $10,000 for non-accredited investors and up to $50,000 for accredited investors. We anticipate investors will range from our loyal supporters and friends, all the way through to accredited startup investors.
Q) Who can invest?
Anyone will be able to invest into Beer Cartel and own shares from as little as $100. Restrictions may apply to investors wishing to invest more than $10,000, and documentation will be required. Please see Birchal's guide here for more information.
Q) How do I actually invest?
We've partnered with Australia's leading equity crowdfunding platform – Birchal. You'll need to create an account on Birchal here to invest. We'll send you an email with a link to access our investment page once it's live.
We advise that you create an account with Birchal before the investment round goes live to avoid potentially missing out because you have to sign up to the platform first.
Q) What fees does Birchal charge investors?
Birchal charges no fee for the transaction of making an investment and they do not charge any ongoing administration or management fee for your investment as a director-shareholder into the company.
Q) Who is Birchal?
Birchal Financial Services Pty Ltd is an Equity Crowdfunding Platform, (ABN 39 621 812 646) and is authorised and licensed by the Australian Securities and Investments Commission (AFSL 502618). The definitions of these terms are explained in the process. If you have any questions about these, please contact [email protected]
If you have any other questions feel free drop us a line. We will be announcing the launch of our campaign shortly - watch this space!
View the crowdfunding offer here.
Always consider the general CSF risk warning and offer document before investing.
---