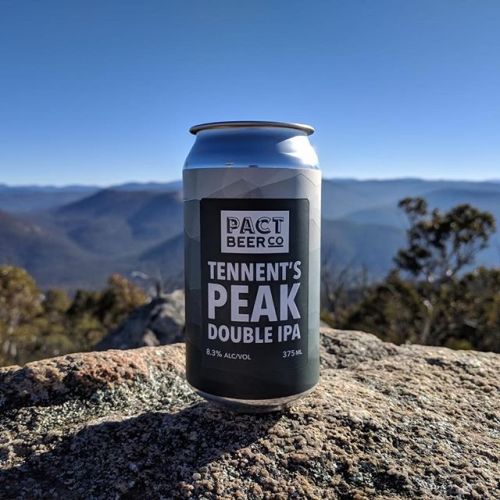 Available in store & online: http://bit.ly/2BhjFr2
Beer description: Tennent's Peak draws upon the legendary first batch of Mount Tennent naively brewed too boldly, aggressively, and intensely to be called a mere pale ale.
Inspired by those memories and the calls from OG Pact fans to bring the beer back, we've used the same hop combination and the same firm, malty backbone.
We've scaled it up and blown it out to make a bolder, stronger, bitterer(er?) dualistic hop bomb of deliciousness and always drinkable satisfaction.
Now you can climb to Tennent's Peak in the comfort of your own home!
Photo by: @pactbeer
---