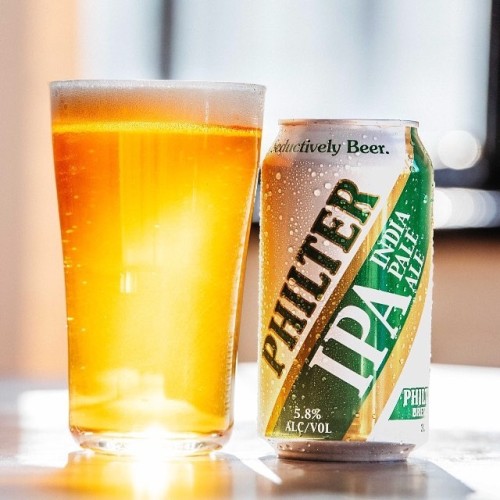 Available online & in store: http://bit.ly/2Ob4KRl
Beer description: Everyone was waiting for us to launch an IPA, but we really wanted to make one that was uniquely Philter and fit with our customer. That's why we brewed a new-world IPA.
Staying true to the Philter's easy-drinking philosophy, a 5.8% ABV makes this a sessionable, warm-weather winner. It delivers a massive hit of refreshing passionfruit, grapefruit and citrus zest aromas, followed by a generous malt body and balanced bitterness. It's kind of like we took summer and turned it into a beer.
Photo by: @philterbrewing
---