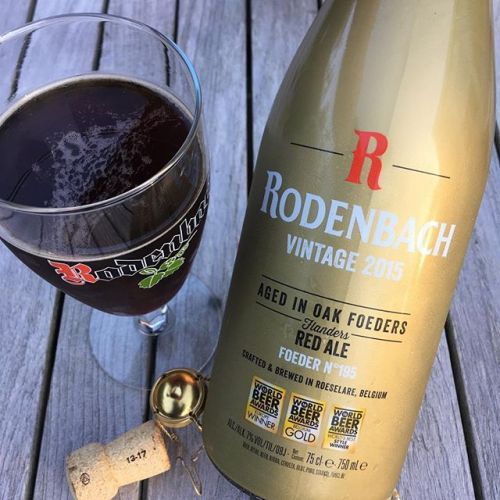 Available in store & online: http://bit.ly/2KIHZX2
Beer description: Rodenbach Vintage is the unique selection by our Rodenbach brew masters, of the barrel which after two years of maturation has produced the best beer, "the best barrel of the year". The label shows the number of barrel selected and the year at which the beer was first put into barrels.
Rodenbach Vintage is 100% matured old beer, resulting in superior Rodenbach Grand Cru. Its taste is complex, round, intense and refreshing. Typically, it gives apple tart fruitiness combined with caramel, wild honey and oak with a hint of vanilla, cherry and licorice. Its aroma has hints of caramel and oak, as well as notes of green apples mixed with honey and chocolate. The soft sour, fruity aftertaste is long and nicely balanced like a grand cru wine.
Rated 100 out of 100 on Ratebeer.com
Photo by: @bethebelgianbeer
---