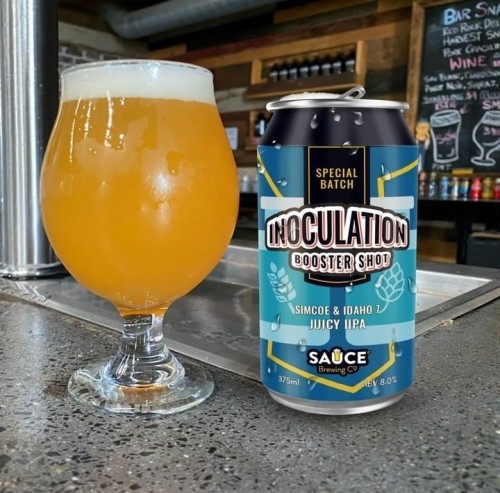 Available online & in store: https://bit.ly/3rDdTbo
Beer Description: The logical next release in our Inoculation series!
While 1st & 2nd Dose were all Simcoe, for our booster we're mix 'n' matching.
Booster Shot is big, thick and juicy; packed with Simcoe and Idaho 7 hops for an irresistible tropical flavour explosion.
Great Photo by: @saucebrewing
---