Hear ye, hear ye! Sydney Beer Week is back at it again, grander than ever, with over 130 diverse beer related events spread throughout the city between October 26 to November 4. Everything from masterclasses, tastings and sensory training; to markets, gigs, parties and twister. With beer, of course, binding it all together.
For the fourth year running, Beer Cartel have the honour of being the official retailer for Sydney Beer Week, though with great power comes great responsibility. It is imperative to us that you get the most out of Sydney Beer Week and thoroughly enjoy the multitude of beery experiences on offer.
Though with only one week (*sigh* dreams of Sydney Beer Year) and over 130 events to choose from, one is lavishly spoiled for choice, yet where to start? Hath nay fear, we here at Beer Cartel have curated a list of ten beery events you simply must attend at the 2018 Sydney Beer Week: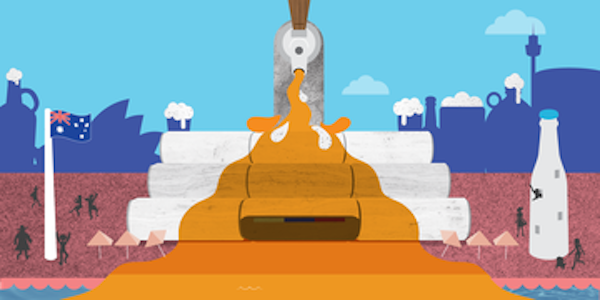 Kick Off Sydney Beer Week in Style. Sample beers from some of Sydney and NSW's best breweries as well as guests from around Australia and overseas. Food trucks, live entertainment and more!
Fri October 26, 2018: 6pm – 10pm @ Australian National Maritime Museum, 2 Murray St, Darling Harbour, NSW.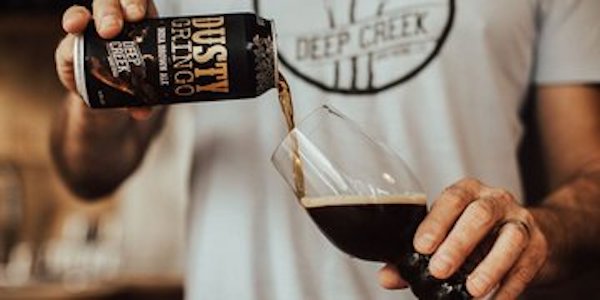 Once in a while an event will come along that will change the beer scene for years to come. This is one of those events.
In collaboration between us (Beer Cartel), Experience It Beverages and 2017 AIBA International Small Brewery of the Year Deep Creek, comes the National Tap Takeover.
Through the power of Facebook, a live beer masterclass from the people of Deep Creek will be streamed into venues around Australia. And the best part is that the beers will be available for you to sample and join in on the discussion.
On top of this, there will be a limited number of tickets available for people to attend the live master class at the Beer Cartel HQ in Artarmon.
The event will be live streamed to the thirteen venues around Australia, listed below, where attendees can enter for free. Deep Creek will be taking over the taps at each participating venue and punters can watch the tasting/masterclass live stream beaming from Beer Cartel HQ. Tickets to the tasting/masterclass on location at Beer Cartel are $50.
Participating venues by location -
Sydney:
Dove & Olive
The Monkey Bar
The Beach Club Collaroy
Melbourne:
Silverlake Social
Miss Moses
Craft Kitchen & Bar
Foragers Drop
Tasmania:
Saint John Craft Beer
Preachers
Brisbane:
Mongrel
Which Craft Beer
Bloodhound Bar
Fremantle:
Ronnie Night
Sat November 3, 2018: 3pm – 5pm @ Beer Cartel, 9/87 Reserve Rd, Artarmon, NSW.
Free entry @ 13 participating live stream venues. Tickets $50 on location Beer Cartel tasting/masterclass.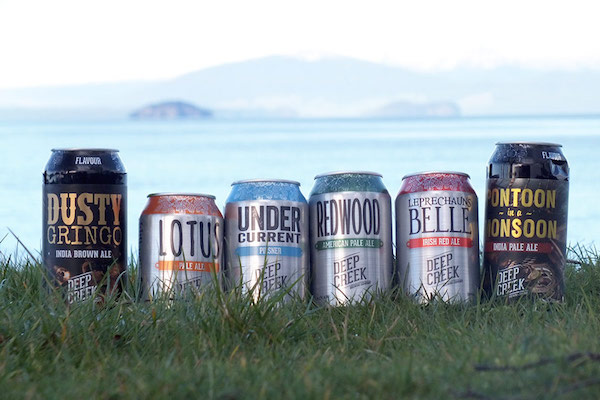 With the monthly Beer and Ribs event between Salvage Specialty Coffee and Beer Cartel going from strength to strength, we thought it was a good time to take it to the next level.
Join Beer Cartel, Salvage, and the 2017 AIBA International Small Brewery of the Year Deep Creek, for a meat and beer feast. Salvage will be putting up five incredible BBQ and smoked meat dishes that will
be expertly paired with five different Deep Creek beers.
If that doesn't sound good enough, the people from Deep Creek will be there to talk you through each beer!
Sat October 27, 2018: 6:30pm – 9pm @ Salvage Specialty Coffee, 5 Wilkes Av, Artarmon, NSW.
Tickets $100 and extremely limited, get in quick!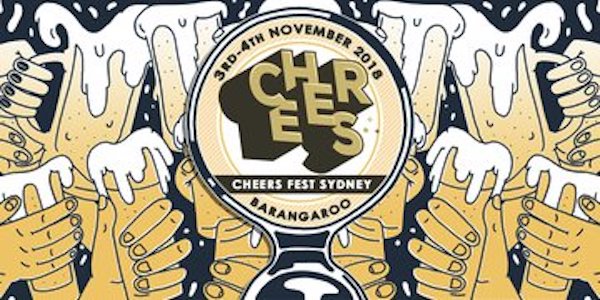 A craft beer connoisseurs physical manifestation of Valhalla… Cheers' presents the best independent craft beer, cider & food in the Cutaway at the iconic Barangaroo Reserve; basically one big beery, foody feast.
Explore over 200 delicious craft beers & ciders created by the top Aussie breweries. The brewery line-up is ideal for craft beer lovers and those curious to learn more about craft beer.
Sat November 3 & Sun November 4, 2018: 11:30am – 5:00pm @ The Cutaway at Barangaroo Reserve, 1 Merriman St, Barangaroo, NSW.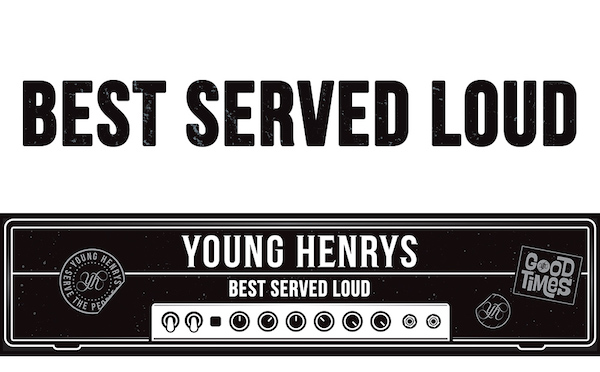 Roll up, roll up...They're back ladies and gentlemen. Young Henrys Rock & Roll Circus returns for another year, for the third year running. Young Henrys bring together an all-star supergroup hijacking your favourite drinking songs. For one night only - rock and roll will inherit the earth (and Young Henrys, the taps).
Side note, Frankie's is a killer venue, you just have to check this place out (*cough* Tuesday night live band karaoke with Dave Eastgate and Boner Contention is a beautify, sleazy 80's soaked glam fest that measure big on the Richter scale).
Thu November 1, 2018: 9pm – 11:59pm @ Frankie's Pizza By The Slice, 50 Hunter St, Sydney, NSW.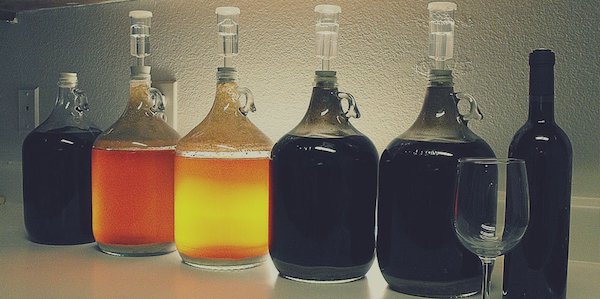 The Home Brew Hoedown returns for the fourth time, pitting the best of homebrewers against each other for the ultimate prize: Getting their beer brewed with one of our Inner West breweries and then put on tap in Uncle Hops!
The competition will be judged by a panel of experts from the Inner West brewing community, and there will be samples of each beer given to those in attendance to help them decide this years' People's Homebrewer!
Tue October 30, 2018: 7pm – 11:30pm @ Uncle Hops at the Bank Hotel, 324 King St, Newtown, NSW.
Free entry, spaces are limited.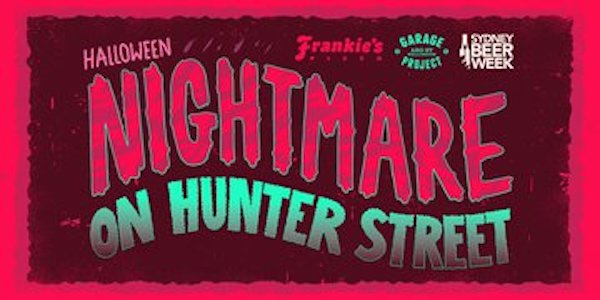 Garage Project are joining Frankie's Pizza to throw Sydney's biggest Halloween party. No costume, no entry. Though some of us craft beer afflicted specimens are walking Halloween costumes already, a touch of eyeliner should do the trick.
Also, big ass surprise band and tonnes more action.
Wed October 31, 2018 – Thu November 1, 2018: 8pm – 3am @ Frankie's Pizza By The Slice, 50 Hunter St, Sydney, NSW.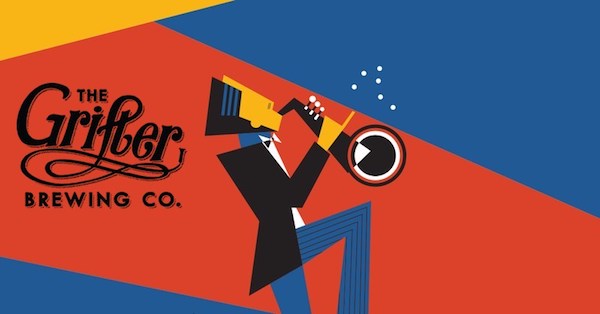 The Grifter Brewing Co presents JAZZ & JOKES. A night of live jazz with the Arthur Washington Quartet paired with local comedians John Cruickshank & friends. Get to Grifter, taste some hop, groove, some bop, laugh till ya drop.
Thu November 1: 6pm – 10pm @ The Grifter Brewing Co, 1/391 Enmore Rd, Marrickville, NSW.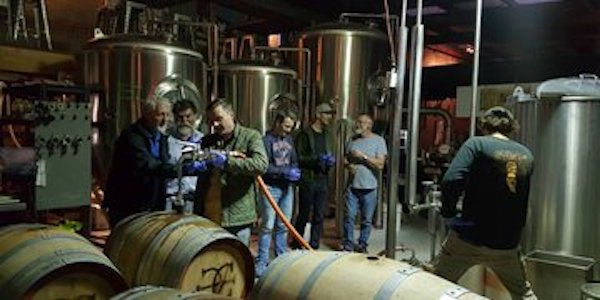 Wayward Brewing Co. are teaming up with Mornington Peninsula to give you the unique chance to be a brewer for the day! As a collective group, you'll get to decide the beer that gets brewed and spend the rest of the day helping the head brewers create it. Tickets include lunch and beer tasters with the brewers.
Thu November 1 2018: 10am – 5pm @ Wayward Brewing Co, 1-3 Gehrig Lane, Sydney, NSW.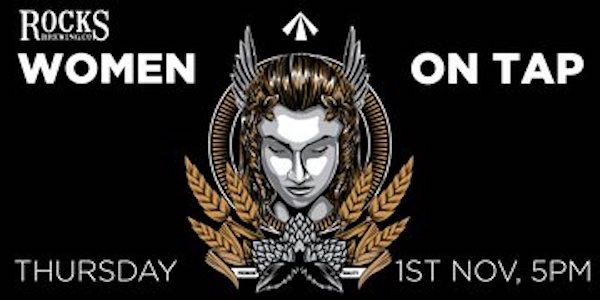 Rocks Brewing Company have Invited all women brewers and their beers for a tap take over at their brewery. The amazing soul and blues artist, Alice Terry, will be performing on the brewery green in front of the tanks from 6pm.
Honestly, Alice Terry probably has one of the best original voices in Sydney and she's absolutely mesmerising live, shreds the guitar too.
What a great way to spend an arvo and or evening; heavenly craft beer and vocal chords that could banish Beelzebub to back whence he came.
Thu November 1, 2018: 1pm – 11pm @ Rocks Brewing Company, 160 Burke St, Alexandria, NSW.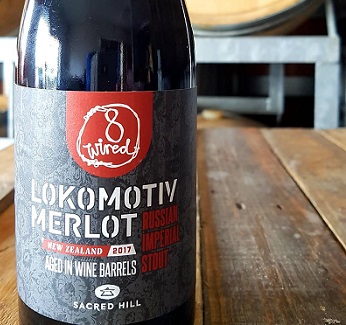 We are super excited to announce that we will be hosting Søren Eriksen, Owner and Head Brewer of 8 Wired Brewery from Auckland, New Zealand for a barrel aged beer masterclass.
8 Wired first barrel aged a beer in 2010, since then they have built the largest barrel programme in the Southern Hemisphere. They produce a variety of barrel aged sours, imperial stouts, strong ales and much more.
This masterclass will focus on 4 of his newest releases:
Fistful of Cherries
Wild Fejoa 2017
Once Upon A Time Blenheim
Lokomotiv Merlot
The event will be held at Beer Cartel HQ in Artarmon on Monday, 29th of October (Sydney Beer Week) at 7pm. Tickets are $35 and include 250ml glasses of the 4 beers. This is one event certainly not to be missed!
Monday, 29th of October @ Beer Cartel HQ 9/87 Reserve Rd, Artarmon.
----------------------------
There you have it, ten events that are sure to please, hopefully you can make it to some of these! Check out the Sydney Beer Week website for information on the 130 plus events that are taking place - we're sure there is something for everyone and we hope to bump into you along the way!
---