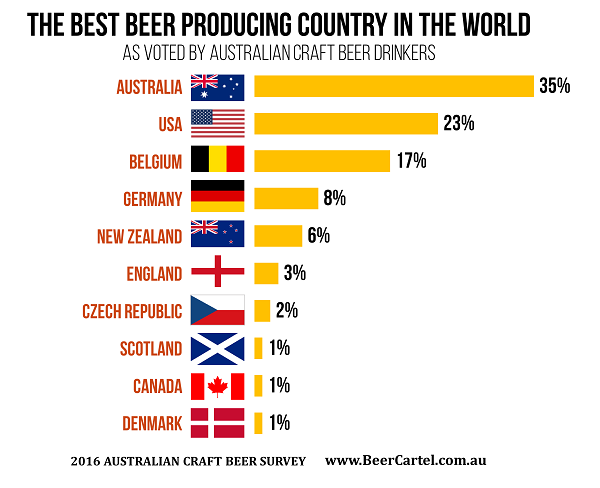 In our study on craft beer drinker trends in Australia, we asked which country in the world makes the best beer. Australia came out on top, mentioned by just over one-third (35%) of beer drinkers. The United States of America (USA) followed closely behind, with a quarter (23%) of craft beer drinkers nominating the Stars and Stripes as their country of choice for making the best craft beer.
In the world of craft beer, particularly one dominated by Pale Ale's and IPA's, the adage that "fresh is best" definitely rings true. Fresh beer means that it has less time to be exposed to the villains of beer: oxidation and light .
As you would expect, beer that is brewed in Australia is always going to be the freshest possible. One brewer, BrewCult even likes to use the term "Fresh as F*ck".
Aside from simply being fresh, Australia does have some great breweries, particularly those that have been around for a number of years, including the likes of Feral Brewing , Stone & Wood and Little Creatures , with exciting new breweries such as Pirate Life and Modus Operandi also making a big dash from the rear.
Coupled with the great breweries are the excellent Australian ingredients. In Australia, the likes of Galaxy hops lead the way; with its brilliant tropical fruit aromas and flavours, contributing to some of Australia's best-selling craft beers such as Stone & Wood's Pacific Ale .
Just behind Australia in second place was the USA. American brewers were the founders of the craft beer movement we all know and love today. Starting in the late 70s and early 80s, and led by pioneers such as Ken Grossman from Sierra Nevada , who went about creating beer differently; creating beer with real flavour, bitterness and aroma. Sierra Nevada and its Pale Ale have since grown into a cult classic of the craft beer world. It is a beer that many other breweries have attempted to replicate and has been the inspiration for many, including Little Creatures Pale Ale .
And while the USA started the craft beer revolution, they have also continued to lead the way; creating the most flavoursome beers possible to meet the desires of hop heads everywhere. USA now has over 4,200 craft breweries with new operations starting on a weekly basis. The sales of craft beer relative to other countries is massive; one in every eight beers sold in America is a craft beer, and on average Americans live within 10 miles of a brewery.
And while there are many brewers in the market, it is the stalwarts of the industry that continue to drive the growth of the category, including the likes of Stone Brewing , Brooklyn, Deschutes, Victory, Firestone Walker and Rogue to mention just a few.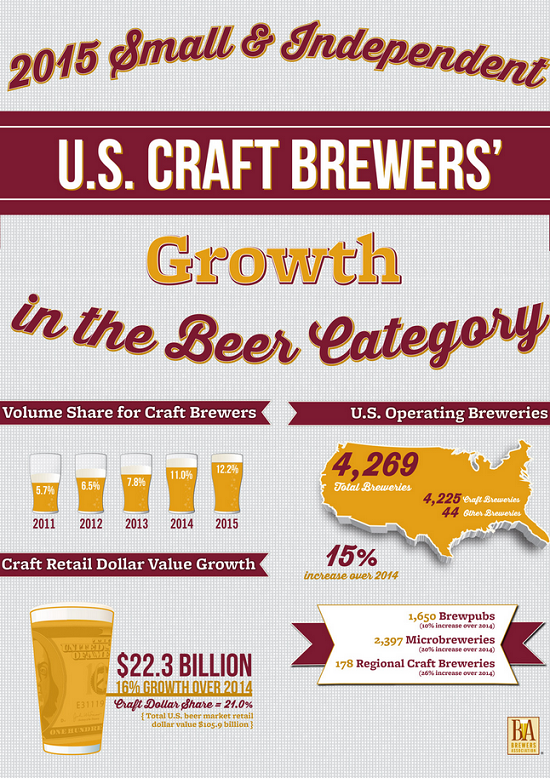 Following behind the USA in 3 rd place of best countries for beer is Belgium. Brewing in Belgium dates back to the 12 th century, however it is the Trappist and Abbey style beers, which began to be produced from the 18th century onwards that have really created the fame for the country. These are beers of exceptional quality. They are typically higher in alcohol (8%+) and have a richness of flavours thanks to the malts and yeast used. Each Trappist brewery is in huge demand worldwide because of the quality of beer it produces, as well as their extremely limited supply. Belgian Trappist breweries include the likes of Achel, Chimay, Westmalle, Rochefort and the highly sought after Westvleteren.
Alongside these Trappist/Abbey beers, Belgium has also created a number of styles that are unique to the country and now being replicated by breweries worldwide. Two such examples are Saisons/Farmhouse Ales and Flanders Red Ale. Saisons/Farmhouse Ales are low alcohol pale ales, which uses spices and a unique yeast strain. They were originally brewed seasonally to refresh farm workers during the harvest season, with Saison Dupont an excellent example. Flanders Red is a brew made with speciality roasted malt and a wild yeast, to create an amazing acidic, sour, yet fruity and rich flavour, Rodenbach is the benchmark here. Beyond this there are a number of other Sour Ales (Lambics) made in Belgium, including Gueuzes and Fruit Lambics that are well worth tasting.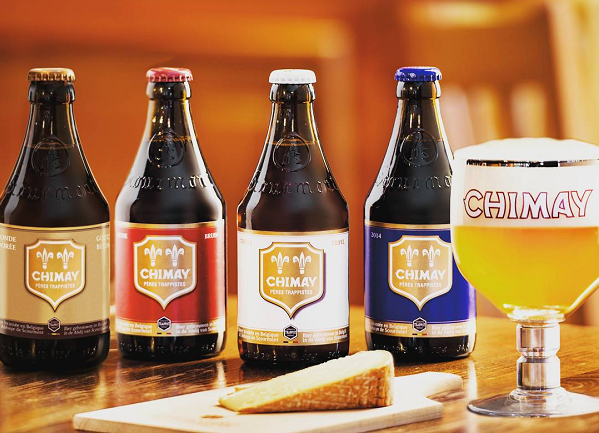 Behind Belgium, in 4 th place is Germany. The country made famous by the 2 week long Oktoberfest beer festival , it is home to the world's best wheat beers and the Reinheitsgebot beer law. Also called the "German Beer Purity Law", the 1516 Bavarian beer law states that the only ingredients used in beer can be water, barley and hops. At the time of passing the law, the role of yeast in brewing hadn't been discovered, however this was later updated in modern versions of the law. Today the Reinheitsgebot law largely remains in place for marketing purposes. It is possible to brew a beer with other ingredients in Germany, but it cannot be called "bier". Some of the great German brewers include Weihenstephan, a State brewery which began operation in 1040, Hacker Pschorr , Erdinger and Franziskaner.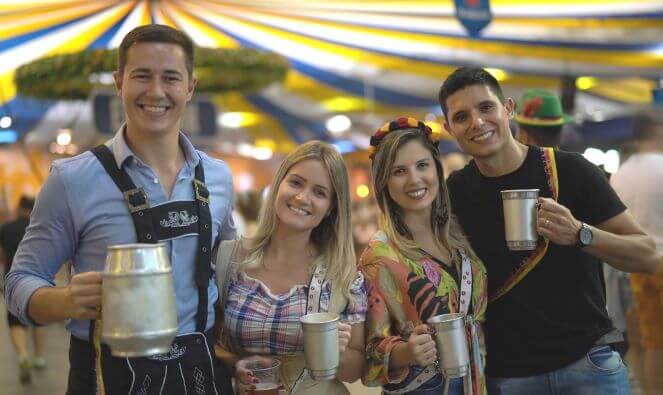 Germany's Oktoberfest in action.
In 5 th place with 6% of the votes is New Zealand. The small brother to Australia, craft beer in New Zealand has seen huge growth, over the last ten years. Craft brewing in NZ began at a similar time to Australia, with McCashins Brewery (Macs) an example of one of the very first craft breweries. Today the New Zealand craft beer scene is hugely vibrant. There is large scale beer tourism, with Wellington able to rival the craft beer scene in Melbourne. Across the Cook Strait and into South Island, it is the Tasman District which has seen not only a proliferation of craft breweries, but also the rapid development of complementing industries, particularly the production of hops. The area is responsible for the commercialisation of well-known and hugely flavoursome hops including Motueka, Riwaka and Nelson Sauvin varietals. Some of the best craft breweries/craft beer brands from New Zealand include the likes of Epic, Yeastie Boys , Tuatara and Liberty Brewing .
You can view all the countries of breweries we stock here.
To see the full results of the 2016 Australian Craft Beer Survey click here.
---