We've written a few times about industry buy-outs which have occurred in Australia and overseas during the past 5 years. It's a part of the beer market that is always in flux as founders look to realise value from years of hard toil. In the short term, acquisitions will remain common place as smaller breweries are acquired by larger ones looking to secure a strong foot hold in the only growing sector of the beer market.
The main drivers of buy-outs are the large conglomerates, such as AB InBev and SAB Miller, as well as the likes of Asahi, Coca-Cola and Kirin. All are large multinational brewing/beverage producing corporations - AB InBev now produces 1 in every 3 beers consumed worldwide!
This begs the question, how do you know who owns the beer your drinking? Even for us this is hard to keep track of - and we are in the beery trenches day in, day out. Recently, the Craft Beer Industry Association voted to remove large corporate breweries from its membership base and renamed itself the Independent Brewers Association – shifting its focus and stance towards being independently led and owned.
As part of our recent 2017 Australian Craft Beer Survey we looked to understand the importance of brewery ownership amongst good beer drinking folk like yourselves. One question we asked was whether the use of an "independent badge" which breweries could use to identify themselves as being independently owned would be useful. It would function similar to the Trappist logo used by Trappist beers like Chimay and Rochefort – which clearly identifies them as authentic Trappist products.

As the survey entered its second week, the American Brewers Association released an Independent Craft Brewer Seal which could be used by US independent brewers to differentiate themselves from the big guys. For craft beer, the USA has been a good indicator of future direction in Australia, so watch this space!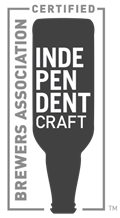 ---