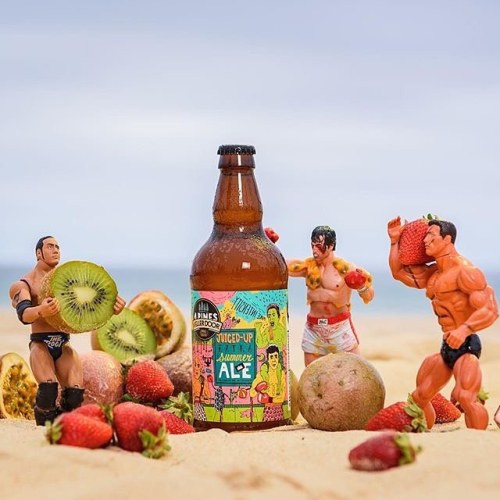 Available in store & online: https://www.beercartel.com.au/4-pines-keller-door-juiced-up-extra-summer-ale-3-bottle-limit/
A beer so juicy, it overshadows even the greatest icons amidst a sweltering sweat sesh on muscle beach. 'More intensity!' chants The Governator, whilst The Rock strains for one last rep and The Italian Stallion laces up the gloves for battle. But he's no match for this Juiced-Up Extra Summer Ale. Light in body & bitterness, dosing hard on fruity hops & the juices of Kiwi, Strawberry and Passionfruit. We'd throw in the towel too. Aaaadrian, I'm thirsty!
We've added real fruit to this beer; Strawberry Puree, Passionfruit Puree and Kiwifruit.
---