Posted by Holly Slater on 25th Feb 2021
Camping has been a pastime loved by many Australians for decades and has long since been an integral part of modern Aussie culture. Many spent childhood holidays away in the great outdoors, going where you can hear nothing but the trees swaying and birds chirping. Spending quality time away from the rat race with family and friends is the perfect opportunity to unwind, lay back on your deck chair and enjoy the serenity (The Castle is never not going to be referenced).
With a ban on international travel and no end in sight, the necessity of remaining closer to home has never been more appealing. Of course, It's not all bad - after all we live in one of the most beautiful countries in the world and camping takes us back to enjoying the simple things in life, relaxing over a BBQ and forgetting the stresses of days past.
Can it get any better?
In short, yes. One important thing is missing: beer.
To that end, we've compiled a list of our top 5 beer necessities to take camping and even thrown in an alcohol-free number. Who says you can't enjoy a beer or ten and be capable of driving a boat? Enjoy.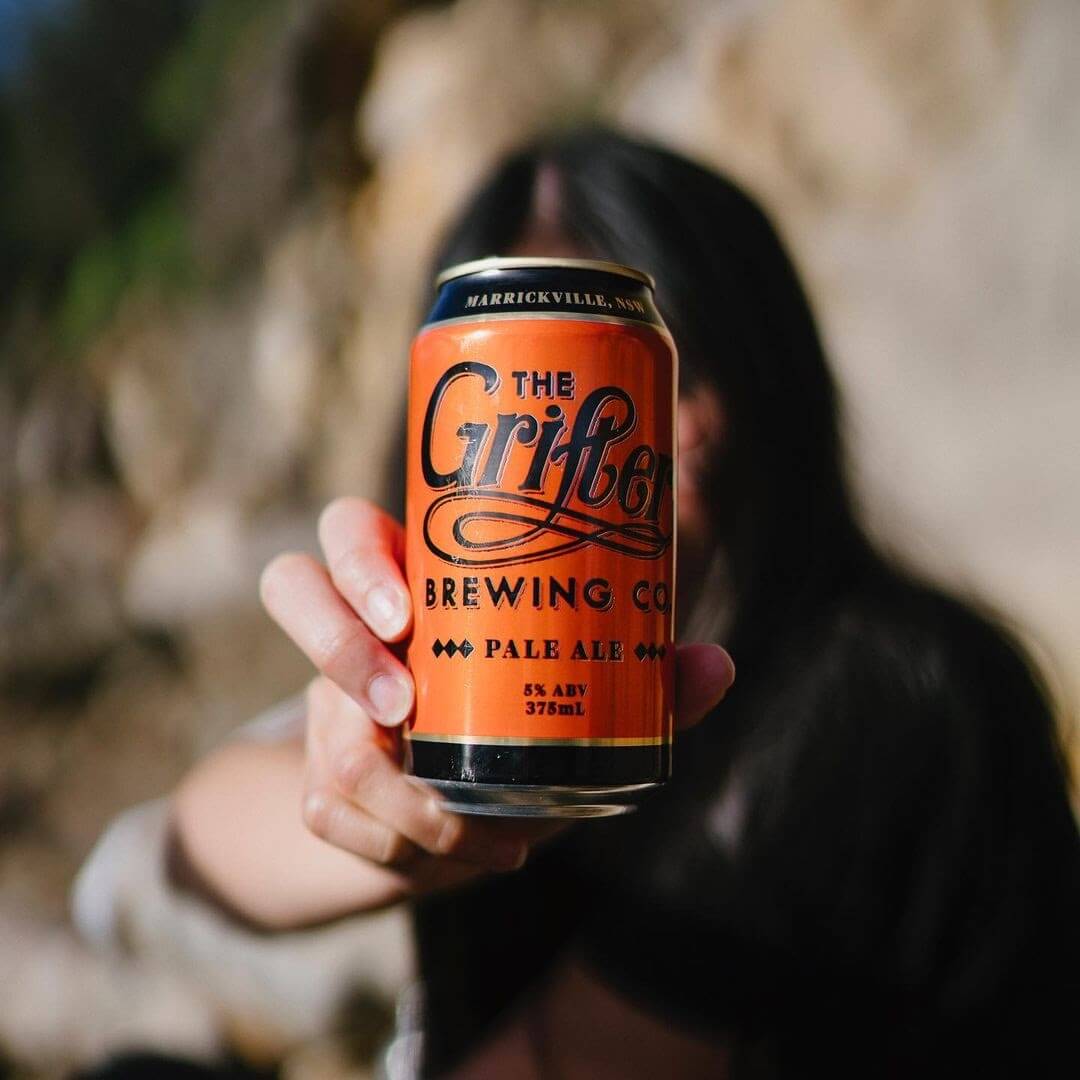 Photo credit @placesweswim
What: Grifter Pale Ale, Sydney, 5% ABV
Why you'll love it: A Marrickville favourite, this delicious golden Australian pale ale possesses a light malt body and hop-forward finish. Perfect to sit back and sip around a BBQ and share with mates. As part of their core-range, it's easy to get hold of if you live in Greater Sydney, so you can continue enjoying it in the comfort of your own home.
What: Moon Dog Lager, Melbourne, 4.5% ABV
Why you'll love it: This sessionable lager from Moon Dog is everything you need this summer. It's light and crisp, using Aussie hops for a smooth finish. The cans come in 330ml, making it easier to carry. In their words they've been 'Crafting bloody good beer since 2010'. At $67.99 a case, what's not to love?
What: Colonial Porter, Melbourne, 5% ABV
Why you'll love it: This well-balanced porter is spot-on for camping in cooler weather. With a smooth mouth-feel, lingering caramel notes and warm malt-driven palette, it's a great darker beer for those who want to try a different flavour profile. Something with a hint of sweetness, balanced with a toasted malt bitterness. Sessionable and enjoyable.
What: Balter XPA, Queensland, 5% ABV
Why you'll love it: One of the first XPA's on the Aussie market, this bad boy has been voted Australia's best craft beer multiple times - and for good reason. Tailored for those who enjoy a fully-hopped beer that's still easy to drink, you'll be hard-pressed to find a better sessionable and fruity beer.
What: Heaps Normal XPA, 0.5%
Why you'll love it: This is a game-changer, folks. The guys at Heaps Normal have seemingly achieved the impossible. They've created a full-flavoured XPA without the downsides. The Heaps Normal Quiet XPA tastes like a delicious, crisp and refreshing beer. Tropical and citrus aroma with a lingering and more importantly, that unmistakably beery finish. No hangovers, just good times.
All beers available in-store at Beer Cartel or head over to the website to shop online: www.beercartel.com.au
Wondering what esky to use to keep your beers cool? Check out our blog: Top 5 Coolers/Eskies for Your Beers.
---