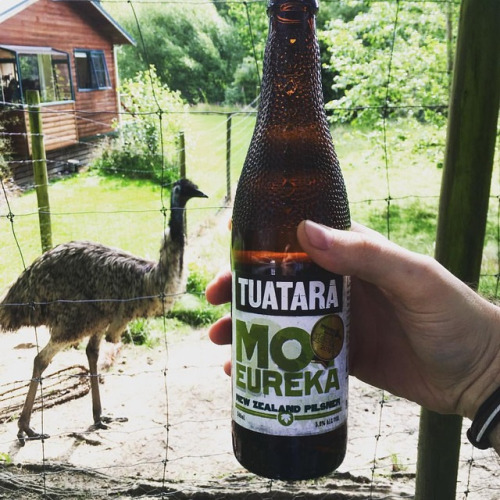 Photo by: @dr._robotnic
Beer description: Mot Eureka was originally named Tuatara Bohemian Pilsner. When this beer style was introduced to New Zealand most beer lovers didn't know what a Pilsner was or where it originated, so it was best to tell it to them straight. How times have changed! New Zealanders now arguabley have one of the most sophisticated beer palates in the world. We are also making some of the best beer and are proud to celebrate our Kiwi flavours and ingredients. Mot Eureka is now aptly named to do just that. We hope you continue to enjoy this brew, as always.
Taste: Crisp, firm bodied with notes of citrus and grass. Good subtle hop bitterness and light aroma of citrus and malt.
Available in store & online: http://www.beercartel.com.au/tuatara-mot-eureka-new-zealand-pilsner/
---