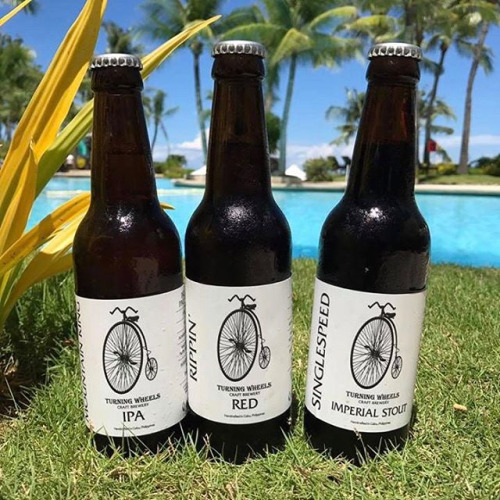 When we travel we love to hunt down local craft beers. Sometimes though we've experienced places where craft beer appears almost non-existent.
Cebu in the Philippines is known for San Miguel Pale Lager (a macro mainstream beer) and craft beer is in its infancy. So we hunted down and found Michael Nikkel, an expat American, who 3 years ago started Turning Wheels Craft Brewery.
These are 3 of his beers:
Mountain King IPA
Rippin Red Ale
Single Speed Imperial Stout
He's from Los Angeles and his goal is to brew American styled craft beers and sticking to what seems to be the favourites and house standards for craft beer in the USA.
Now, if craft beer is looking a bit sparse in the destination you're travelling to here are some quick tips:
1. Google well ahead of time to see what's available or ask in craft beer forums / groups if anyone has any information they can share.
2. Don't hesitate to reach out and ask if a local brewery can put together a mix case for you and deliver if you are unable to get to the brewery during your visit.
3. If you're in Australia don't forget we can deliver anywhere, just allow for delivery time and make sure to give the hotel a heads up!
---